« Will Hillary Assassinate Obama? | Main | Vending Machine Instructions »
June 8, 2008
Everyday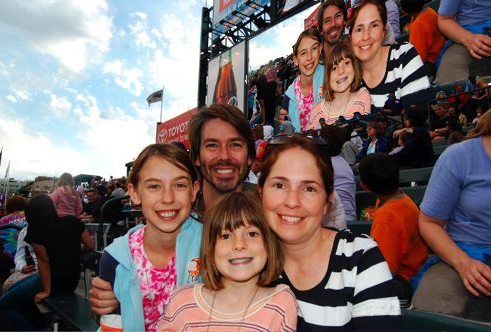 Yesterday, I took Jennifer and to an air-show. Then Jennifer and I met the neighbors down at Coors Field for a baseball game. They were shooting people at the game and showing them up on the giant screen. They happened to zoom in on Me and Rose with the two girls while Mark and Eric were off wandering around somewhere, so Rose and I had to play the happy couple with Jen and Allie.
Here's a slideshow of some shots that I took on Saturday. Music is "Everyday" by Carly Comando.
Technorati tags:

Delicious tags:

Folksonomy:These icons link to social bookmarking sites where readers can share web pages.

Posted by Rob Kiser on June 8, 2008 at 7:27 PM
Trackback Pings
TrackBack URL for this entry:>
http://www.peeniewallie.com/mt/mt-tb.cgi/1808
Listed below are links to weblogs that reference Everyday:
» Aluminum Overcast from Peenie Wallie
The B-17 bomber Aluminum Overcast flying over my house. You can see Rob Kiser's pictures of Aluminum Overcast from June 7, 2008 here.... [Read More]
Tracked on November 17, 2008 6:50 PM
» How the Earth Changed History Soundtrack from Peenie Wallie
I'm trying to find out what the name of the song is that they play near the end of "How the Earth Changed History - Episode 3: The Skies Above." This is on the National Geographic channel. Original air date... [Read More]
Tracked on February 15, 2011 9:39 PM
Comments
Post a comment
-->