« Carnival | Main | Obama needs a history lesson »
May 9, 2008
Laurie Maves - Moonlighting in Peru?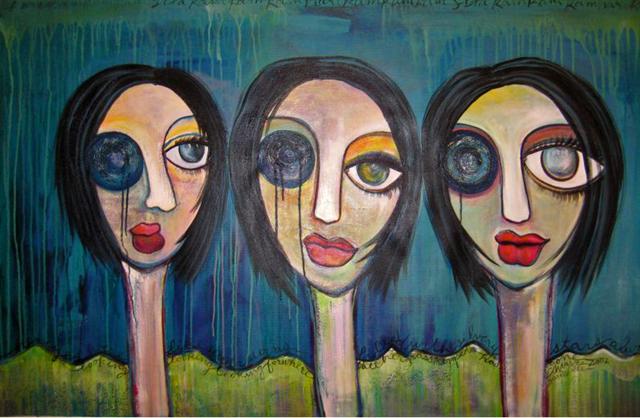 There's a very talented local artist I bump into occasionally named Laurie Maves. She paints these cool murals in oils and acrylics and who-knows-what-else. She has a website and a gallery down the hill.
I was digging through my photos from Peru last night as I felt that enough time had passed that I could peruse through them without becoming violently ill (I was mistaken) when I happened across a photo that reminded me somewhat of some of Laurie's subjects.
I'm reasonably certain that Laurie is moonlighting as an urban graffiti artist in the Barranco district in Lima. Click on the photo above to see if you agree with me, or if it's a case of synchronicity.
Posted by Peenie Wallie on May 9, 2008 at 11:22 PM
Comments
Post a comment