« The Peaceful Hills Boulangerie | Main | Peenie Wallie Gets A New Server :) »
April 28, 2008
Fish Without Borders
Allie and Jen set up a lemonade stand, with the proceeds going to a fairly obscure organization with the nom de guerre of "Fish That Want Homes", or as Rosemary and I joking referred to them, "Poissons Sans Frontières"(Fish Without Frontiers" or "Fish Without Borders").
Now, I personally have lived my life up to this point blissfully unaware of the the plight of the homeless fish, but apparently, Jennifer is more in tune to her surroundings than I am apparently.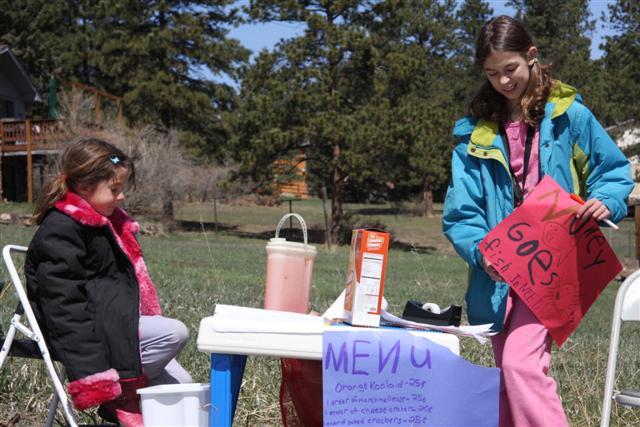 Note on the sign above for the obscure problem of "Fish In Need", and how Jennifer is willing to do her part to help out. Also note that this particular "Fish In Need" in the illustration appears to bear a remarkable resemblance to a puffer fish.
Posted by Rob Kiser on April 28, 2008 at 2:24 AM
Comments
Post a comment