« A Hungry Visitor | Main | Server Crash »
February 15, 2008
The Good News and the Great News about the 2008 Election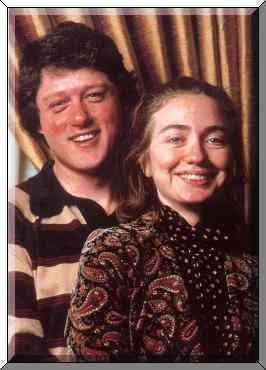 The good news is that Hillary Rodham will not be the Democratic nominee. Last time she got into the White House she became the focal point of so many scandals there's an A to Z Scandal Guide to keep track of them. The vitriolic despot responsible for Travelgate, Whitewater, HillaryCare, and Vince Foster's death will never see the inside of the White House again unless she breaks in with a crowbar.
The great news is that she will take Obama down with her.
The best thing for the Democratic Party would be for her to step down gracefully, following her astonishing streak of losses in the Democratic primaries. Unfortunately for the Democrats, altruism has never been her long hand.
Perhaps nothing illustrates Hillary's narcissism so much as Hitler in Paris. When it became clear to the Führer that Paris would fall, he gave orders to completely destroy the city, leaving it in "smoking ruins". This is quintessential Hillary Rodham thinking. Nothing is more important than her Machiavellian, Quixotean quest for power. Not only would she pimp out her own daughter, she would throw Chelsea under a bus if she thought it would get her more delegates.
She's already demonstrated a propensity to put her own self-interest above the party by trying to count the delegates in Florida and Michigan.
But even that wouldn't get her back into the White House. She can't win by puerile electioneering shenanigans and simple voting fraud in Florida. That's an old Democratic trick. Gore played that one to the hilt and today he couldn't get arrested.
To win her party's nomination, she'll have to commit fratricide. She'll have to turn against Obama. She'll have to actually read Obama's Blueprint for Change and start dissecting it in public. She'll have to drag Obama down from his grandiose, vague promises of "change" down into the trenches to dissect the details. And the devil is in the details.
With these two idiotic spivs arguing back and forth over how best to destroy our healthcare system and the free market economy, the public will see them for what they are - a couple of dull, effete socialists with little in common but an ill-conceived sense of entitlement and a profound contempt for capitalism.
A wise man once told me that the Republicans have a knack for snatching defeat from the jaws of victory. This race is theirs to lose.
When Hillary inevitably turns on Obama, the two will destroy each other, like two cats tied together by their tails and flung over a wire. All McCain has to do is keep his mouth shut and sit back and watch the fur fly.
Update: Clinton sharpens attacks on Obama
Update 2: Hillary attacks Obama.
Posted by Rob Kiser on February 15, 2008 at 1:53 AM
Comments
Post a comment