« Droplifting | Main | Captivate vs. Camtasia »
February 20, 2008
My Most Newest Toy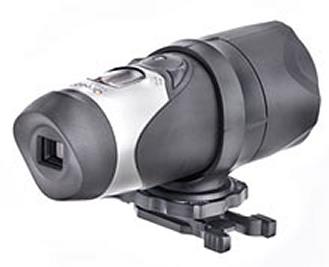 The ultimate waterproof action cam! Weighing in at half a pound (with batteries), this self-contained, hands-free digital video cam delivers full color digital video in 640 X 480 VGA at 30 frames per second - even underwater.
Snow, Rain, or a dunk in a kayak? No worries - ATC2K is waterproof to 10 feet! PC and MAC compatible, ATC2K works seamlessly with most video editing software. Expandable up to 2GB on a standard SD card, ATC2K mounts easily and all mounting hardware is included.
* Full-function, hands-free, digital recording
* Waterproof up to 3 meters and shock-resistant for extreme conditions
* Mounts easily on helmets, handlebars, and other sports equipment
* 640 x 480 VGA resolution at 30 frames per second
* USB and RCA cables included for easy playback on PC or TV (NTSC)
* SD card expansion up to 2GB – onboard memory is 32MB
* Operates with 2 AA batteries, not included
* Dimensions: 4.25L x 1.75D x 2.25H (in.)
http://www2.oregonscientific.com/shop/product.asp?cid=8&scid=107&pid=709

Posted by Peenie Wallie on February 20, 2008 at 7:13 PM
Comments
Now you just need a way to transfer the video off-site before guys like this and this realize that allowing you to have a camera is a security risk.
Posted by: Ghost of Orwell on February 21, 2008 at 5:54 AM
Post a comment