« Come Out, Komrade | Main | Driving To Cabo »
September 17, 2007
Bugling Bull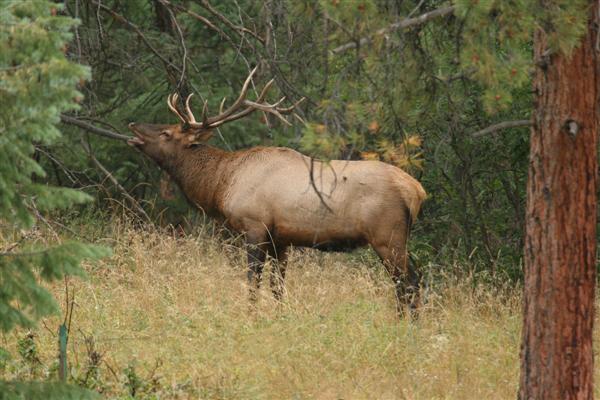 Well, the temperatures are falling in the Rockies. The bull elk have gathered their herds, and the bucks have gathered their does. The bull elk come down from the tops of the mountains, where they dodge the summer heat. They push the bucks down to lower altitudes. At night, it's hard to sleep with all of the bugling. Pretty wild. I saw this guy out back this morning. There was a big one earlier, but I don't know where he went.
Update: I've now added a pretty cool video of the elk. Remember: There's plenty of room for all God's creatures... right next to the mashed potatoes.
Posted by Rob Kiser on September 17, 2007 at 9:45 AM
Comments
You friggin doufus. You should have filled your freezer instead of spending your time making a video. What kind of mountain man are you?
Posted by: Craig on September 17, 2007 at 3:50 PM
I agree.shoot that big SOB and send me some jerky!!
Posted by: Forny on September 18, 2007 at 7:58 AM
Post a comment