« Al Gore Speaks | Main | Camp Daddy »
June 3, 2007
Blow Up The World
Since the Denver Mad Scientist Club web site, www.dmsc.org, has been out-of-order for a while now, I thought I'd post this here as a public service.

The Denver Mad Scientists Club annual "Blow Up the World" party (BUTW) will be held this year on Saturday, June 23, from 9:00 am to 3:00 pm.
Entry is $5 per car load.
BUTW is held at the Wildlife Hunters Association of Colorado (WHAC) range in Hudson, north-east of Denver International Airport.
See the upper-left hand corner of the map below.
Bring guns, ammo, anything else that goes boom, friends, family, food, water, and sunscreen. No glass targets or alcohol allowed.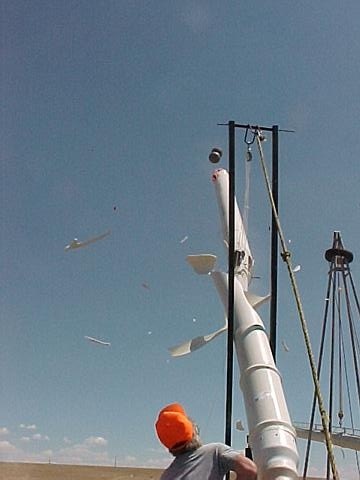 Bill Llewellin and "Bomberos"

October, 2002

Point-of-contact for this event is Bill Llewellin: bllew @ rmi . net


Sort-of-related entry: Bike-N-Shoot


See the extended entry below for last year's announcement from the DMSC web site.

Location:
WHAC Range
10701 Pecos #602
Brighton CO

Contact Information:
"Gunner" gunner@dmsc.org

Fee: $5.00 per vehicle

This is a fun event with firearm matches, a chance to shoot a lot of
different firearms, and BBQ.

Bring food, water, shade, seats, guns, and lots of ammo. No glass
targets. NO ALCOHOL.

parking fee, so carpool and save a buck.

Please let me know if you're coming so I can get a preliminary head count.

Gunner


No utilities on site.

Bring weapons

Bring Ammo!!

Bring water

Bring Ammo!!

Bring shade.

Bring Ammo!!

Bring food – there will be a grill.

Bring Ammo!!

Bring yourself and friends.

Bring Ammo!!

Bring sunscreen and bug spray.

Bring Ammo!!

(as you can see – we have our priorities straight :-)

For those who this is the first time attending – it is customary to
bring one or more boxes of reloadable ammo to this event.

Common Calibers are: 556mm (.223); 7.62 NATO (.308 Winchester); 30-06,
.45ACP; .38 Special; 9mm; 12 gauge; 45-70.

Posted by Robert Racansky on June 3, 2007 at 8:54 AM

Comments
Post a comment