« Dyslexia or Ignorance? | Main | Freud Quote »
April 22, 2007
Google Earth Day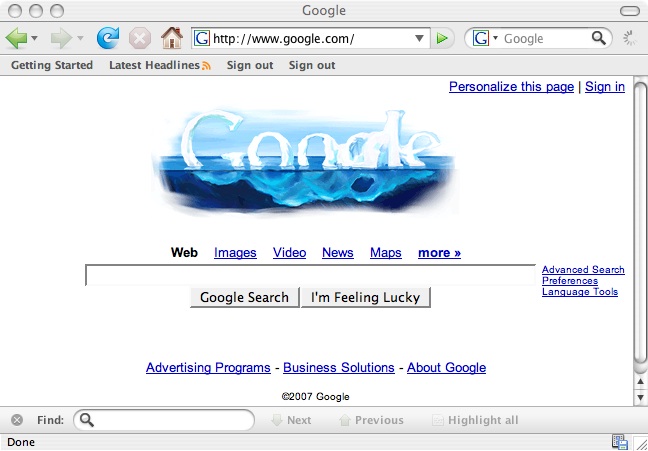 Google is observing Earth Day today with a melting iceberg logo.
However, as Jonah Golberg wrote last year:
Monday, May 29, 2006

It's kind of sad. They change their homepage logo for all sorts of holidays and occasions. Just last week they paid tribute to Arthur Conan Doyle's birthday. But Memorial Day doesn't seem to rate anything at all.

Update: A reader sends this along:

It's worse than you think. Google doesn't always do logos for the same days every year, but they've never changed their logo for Memorial Day.

http://www.google.com/holidaylogos.html

Nick Gillespie of Reason calls Earth Day is "the Festivus of the environmental movement."
Technorati tags:

Delicious tags:

Folksonomy:These icons link to social bookmarking sites where readers can share web pages.

Posted by Robert Racansky on April 22, 2007 at 12:01 PM
Comments
Post a comment