« July 2013 | Main | September 2013 »
August 31, 2013
Lucky
This same thing happen to Jennifer and me a few years ago. We were nearly crushed by a massive boulder.
Posted by Rob Kiser on August 31, 2013 at 11:17 PM : Comments (0) | Permalink
Synology DS413 Drive Crash
The house got struck by lightning a week ago (8/24/13). It crashed the Disk 2 drive in my Synology DS413 12 TB RAID Level 5 NAS. So, today I finally got around to ordering this new drive for it from www.newegg.com:

WD Green WDBAAY0030HNC-NRSN 3TB IntelliPower SATA 3.0Gb/s 3.5" Internal Hard Drive-Retail kit.
I attempted to repair Volume 2, but got an error message: "System Partition Failed". Then, it started a parity check. "Repairing (Checking parity consistency)..."
"Attention: Volume has crashed. Please go to "Storage Manager" for more info/"
http://www.synology.com/support/tutorials_show.php?q_id=485#t3.1
Posted by Rob Kiser on August 31, 2013 at 8:47 PM : Comments (3) | Permalink
August 29, 2013
Web Server Maintenance
Robert pointed out to me that I have like...zero free space on my web server. Finally decided to get out of bed, drink a pot of coffee, wash the shit off the cat, and try to do something about the server space.
The web server is a ticking time-bomb, of course. I run Apache locally under XP, with MySQL and Movable Type. Everything is obsolete to the point of absurdity. The last time I tried to upgrade my website was a complete failure, so I've just been sort of watching it with my fingers crossed for years, praying it doesn't melt down into a smoking hole.
Today, I decided to do something about at. At least free up some space on the server before it crashes due to a write error on zero disk space.
I deleted whatever files I could, which wasn't much.

But I see these files are fairly large:
ib_logfile0
ib_logfile1
ibdata1
access.log
And, I seem to recall that I can delete the access.log.
1. Open Apache Monitor.
2. Stop Apache.
3. Delete the file access.log
4. Restart Apache
Deleted c:\Inetpub\wwwroot\ps\*.* (Obsolete PhotoShop files)
Deleted c:\Program Files\Apache Group\Apache 2\logs\access.log
I deleted some other files. Managed to free up about 5 gig, which is a major improvement. :)
Posted by Rob Kiser on August 29, 2013 at 12:51 PM : Comments (2) | Permalink
August 28, 2013
Writer's Block
Home Movies. Season 2 - Episode 11: "Writer's Block"

"Fade In. A man with an ice cream body enters a bicycle throwing contest. So he swims across the Pacific ocean with a typewriter tied to his fingers while being chased by little sharks wearing knapsacks. Then he plays catch with his moose."

FYI - No, I'm not going insane. This is from a television show called "Home Movies."
"Anything too hard in life is not worth doing. Remember that. Like snowboarding or martial arts. Pottery...or uh... math. If you're not immediately good at something, why do it?" - Coach McGuirk, "Home Movies": Season 3, Episode 8.
Posted by Rob Kiser on August 28, 2013 at 12:47 PM : Comments (0) | Permalink
August 27, 2013
The Use of Light in Movies
Posted by Rob Kiser on August 27, 2013 at 5:33 PM : Comments (0) | Permalink
August 26, 2013
Accipiter in the neighborhood?
http://www.whatbird.com/forum/index.php?/topic/104641-colorado-rocky-mountain-accipiter/
Trying to tell the Sharp-Shinned Hawk (Accipiter striatus) from the Cooper's Hawk (Accipiter cooperii) is not easy, unfortunately.
Update: I heard the bird flying around again today, making his odd seagull sound. Went outside to try to spot him. Was not able to spot him, but heard him for some time. My best guess from this site is that this in an immature Cooper's Hawk. This is pretty close to what I'm hearing, I think.
I guess the next step is to set up a microphone outside and start recording them...
Update: I heard him again today, and went out and snapped a couple of shots. He tends to circle in the sky, crying out for whatever reason. Here's some pics of him:
Update 2: This is a Red-Tailed hawk (in flight, above).
Posted by Rob Kiser on August 26, 2013 at 9:38 PM : Comments (0) | Permalink
Charles Bukowski's manuscripts online
http://bukowski.net/manuscripts/
Posted by Rob Kiser on August 26, 2013 at 2:34 PM : Comments (0) | Permalink
August 24, 2013
Too Many Toys
People have asked me how many motorcycles/vehicles I've owned, and the truth is, I don't know. So, I'll try to run through them:
Right now (October 8, 2019), I currently have 4 motorcycles, 2 ATV's, 1 Jeep, 1 Tahoe, 1 BMW X3, 1 VW Tiguan, 2 trailers, and 2 M29C Weasels.
Note: VW Tiguan was totaled on or around Friday October 30th, 2020.

Current Vehicles:
2017 Honda Africa Twin
Purchased on July 7, 2017 from Russellville Honda in Russellville, Arkansas. Drove it back to my house in Morrison, Colorado - over 1,000 miles in 24 hours. (Stopped and spent the night in Kansas.) Then, Nov 2017 - Jan 2018, I rode the AT down to Lima, Peru, arranged for the bike to be shipped back, and then flew home.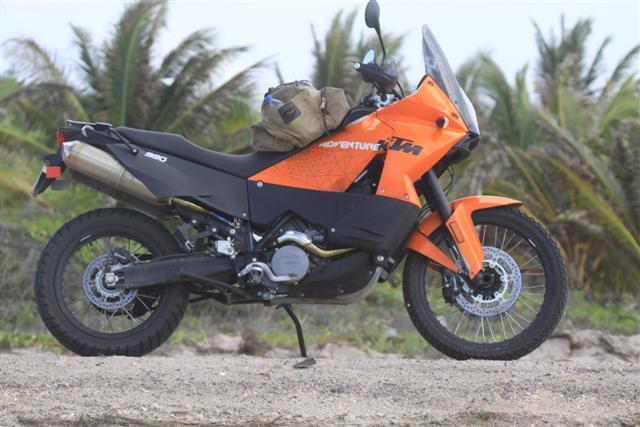 (Above) 2010 KTM Adventure 990 - Purchased from a dealer in Moline, Il in Dec 2012. Picked up in May 2013, drove it to Panama City, Panama. Had it FedEx'ed back to Jackson, Mississippi in June. I drove it from Jackson, MS to Tullahoma, TN and back in July. Then drove it from Jackson back to Goodland, Kansas, where they threw me in jail for about 26 hours. Then Robert R. came and got me and we rode back to Denver in his truck w/ my bike in the back.
(Above) 2007 Honda XR650L - Purchased from A.C.E.S. in Fort Collins, Colorado on 4/26/2010.
(Above) 2004 Honda XR650L - Purchased from a guy in Petaluma, California on 3/1/2011. I drove the bike in SF until August of 2011, then drove it to AK and back, then drove it to Denver in September 2011. In June of 2012, I drove it back to SF (by way of Yellowstone). In May of 2013, I drove it back to Denver.
(Above) 2001 Honda Rancher 350 (Red) - Purchased from a guy in Houston, Texas on 5/4/2004.
(Above) 2002 Honda Rancher 350 (Green) - Purchased on 3/25/2009 from a guy in Aurora, CO.
Above: 1997 Chevy Tahoe - Purchased from a guy in Littleton, Colorado on 6/2/2010.
(Above) 1945 Studebaker M29C Weasel - Purchased from a guy in Red Feather Lakes, Colorado on 3/12/2000.
(Above) M101-A1 - Purchased from some guy down the hill in Lakewood, Colorado. I paid $600 for it. I can't recall exactly when I purchased it. Probably between 1997 and 2000.
(Above): This is a Jeep Wrangler TJ that we bought for Jen on October 8, 2013.
(Above): According to the vehicle registration documentation, on 11/13/2015, we bought Jennifer a 2004 BMW X3 3.0. This was her senior year of high school at Conifer. (She was at Conifer High School from August 2014 - May 2016).
(Above) And a 2012 Volkswagen Tiguan.
Note: 2012 VW Tiguan was totaled on or around Friday October 30th, 2020.
Vehicles I used to own:
(Above) 1986 Honda TRX70 - Purchased from a guy in Phoenix, AZ on 1/21/2004. Had it flown in and went and picked it up from a container out near the airport. Jennifer rode it for a while and then, at some point, we sold it to the neighbors.
(Above) 1945 GMC DUKW. Purchased from a man in Valencia, California on 1/27/2003. Sold the week of 9/18/2017.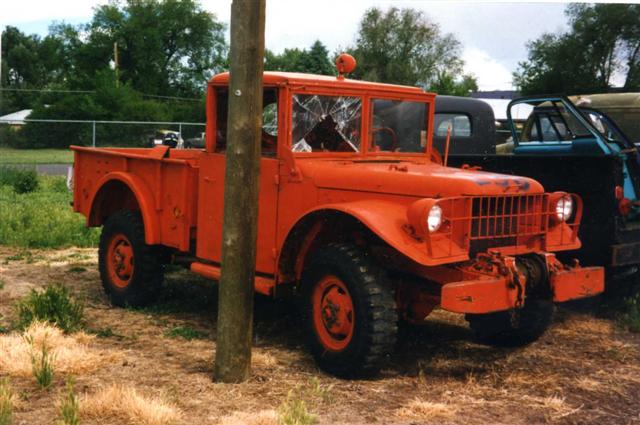 (Above) 1952 Dodge M37 - Purchased from John Smith on 5/28/96 in Littleton, Colorado.
Sold it to Jonathan Moeller's dad in July 2017.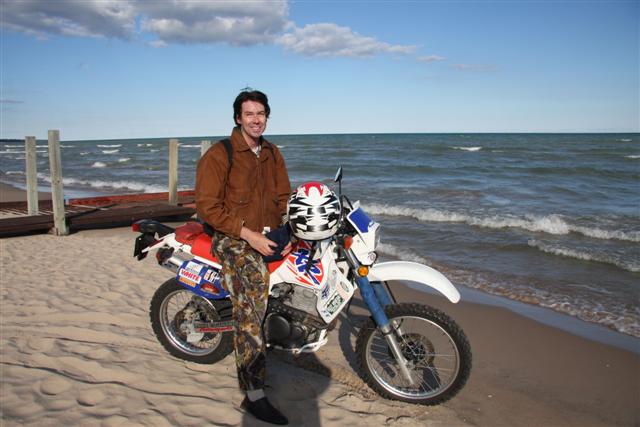 (Above) 1994 Honda XR650L - In October of 2010, when I was in Wisconsin, I bought this bike to drive around Lake Michigan. I used it as a commuter vehicle while I was working in Sun Prairie, Wisconsin. I eventually sold it to my buddy John in April of 2012, after he moved to Texas.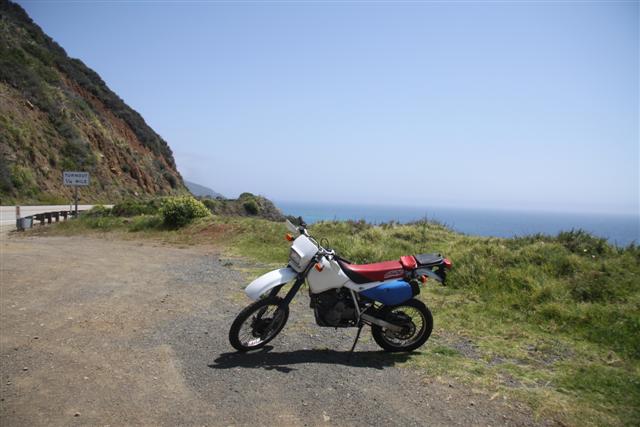 (Above) 1993 Honda XR650L. On 3/9/2012, I bought this motorcycle from a guy in San Francisco, CA. It broke down on me on 5/15/2012 north of Lucia, California. I abandoned it on the side of the road. So, I only owned this bike for 2 - 3 months.
(Above) 2002 Honda XR400. I bought this bike from a guy near Denver, Colorado on 6/24/2007 and sold this motorcycle to my mailman on 12/19/2010.

(Above)2006 Honda XR650R. I bought this bike on 8/29/2009 in San Diego, drove it to Cabo San Lucas and back, and then sold it on 12/29/2009 in San Diego.
(Above) Bombardier Sea-Doo GTi personal watercraft. 718cc 2 cylinder 2 stroke 85 hp Rotax engine. I bought this SeaDoo and trailer in Tullahoma, Tennessee in March of 2007, and then sold it at the end of the summer, as I recall.
(Above) 1987 Honda Elite 250 Scooter - I bought this scooter in SF on March 19, 2003. A blizzard hit on March 17, 2003, so I drove to the airport, bought a ticket on the way, and flew to SF. I needed transportation, so I bought this on March 19, 2003 and drove it for one week in SF. Then, we went to war with Iraq on March 20, 2003. Sold it to a motorcycle dealership when I left at the end of the week.
(Above) 1999 Chevy Tahoe - Bought from a guy in Boulder back in 2000, I think. Then sold to my neighbor in 2011?
(Above) Project Car Number 1: 1988 Honda Prelude - Purchased from a chick in San Francisco, CA on 2/21/2002. Hitesh sold it for me when I left SF about 6 months later.
(Above) Project Car Number 2: 1985 Honda Accord - Purchased from a woman in Austin, Texas on 7/3/2003. Drove it for a while. Abandoned it in Austin. Came back later and started driving it again. Finally abandoned it in Kenner, Louisiana on 5/20/2004.
(Above) Project Car Number 3: 1986 Honda Prelude - Purchased on 9/15/2003 in Portland, Oregon. Sold when I left Oregon at the end of 2003.
(Above) Project Car Number 4: Honda Prelude - Purchased in 2004 while living in South San Francisco, CA. Sold to a local car dealership when I left town in February of 2005. Shown here on Pismo Beach, February 4th, 2005.
(Above) Project Car Number 5: 1990 NISSAN MAXIMA, 220k miles, 3.0L, loaded, PW PDL CC PS, sunroof, CD AM/FM, runs gd, no minor damage, cream w/burgundy int, $1,500 obo, 502-767-XXXX. I bought this car when I was working in Tullahoma, TN in June of 2006, and sold it when I left in August of 2007.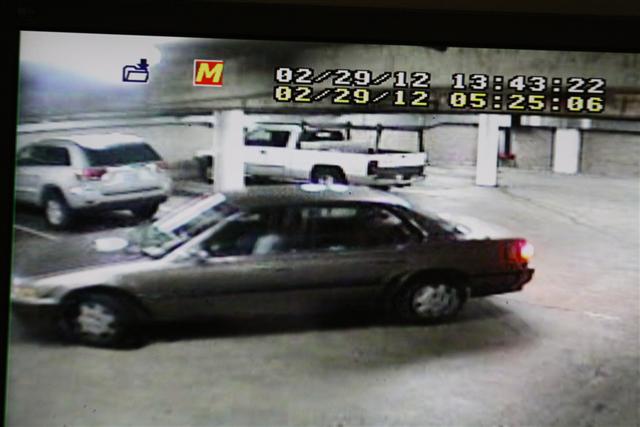 (Above) Project Car Number 6: Honda Accord. I bought this car just before Christmas in 2011 near Sacremento, CA. The vehicle is being stolen in this photo from an underground parking garage in the Tenderloin in SF. I recovered it from Bernal Heights on Tuesday, March 8th, 2012. But then, the next day, the city stole it off the street on Wednesday, March 9th. Eventually, they just stole it and forced me to sign the title over to them. So, I owned this car for less than 3 months, I'd say. I'm not sure what year this car was, but I plated it at the DMV in Sacramento, California on 12/13/11, plate number CA 6UIG071.
(Above) Disclaimer: This is an '83 XL600R, but it's not an actual picture of my bike. I don't believe I have any pictures of the 1983 Honda XL600R that I purchased in September of 2004 from a guy in San Jose, California. I drove it around some while I was living in South San Francisco. I sold it to my slumlord's son when I left in January of 2005.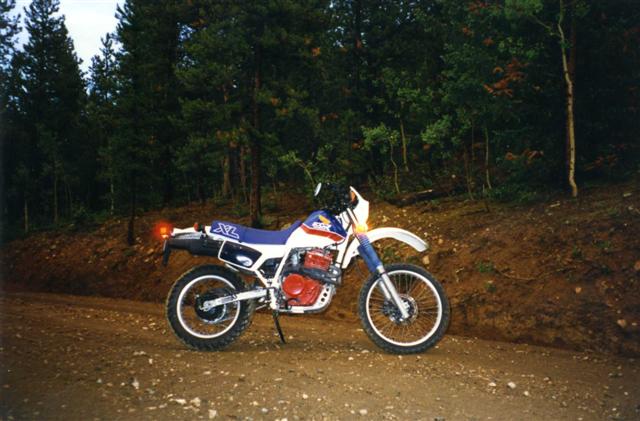 (Above) 1987(?) Honda XL600R. I bought this in Colorado, probably in 1996. I sold it before Jennifer was born, probably in 1997.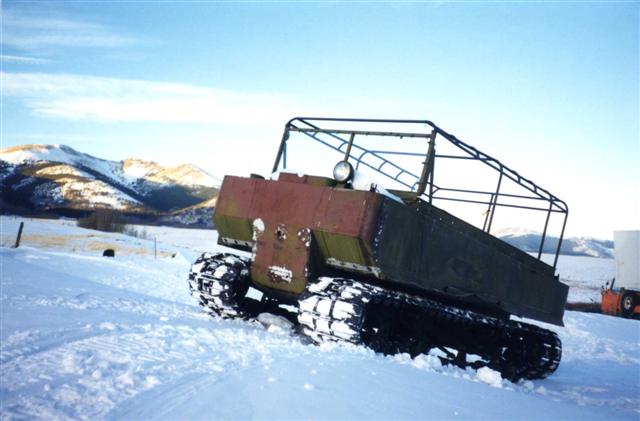 (Above) 1945 M29C Studebaker Weasel. I bought this in Colorado, probably in 1999. I sold it a few years back. Probably around 2005?
(Above) 1992 Toyota 4-Runner. I bought this from a kid in Boulder back in 1996, I think. Michelle ended up with this, I seem to recall.
(Above) This was my first Honda Prelude, as I recall. I think it was a 1987, but I can't recall for sure. I don't recall what happened to it, for certain, but I think I totalled it Dallas.
(Above) Disclaimer: This is not an actual picture of my car. But I had a 1987 Mustang GT hardtop like the one shown above for almost a year. Same color and everything, but I don't believe I have any pics of my 87 Mustang GT. I bought it in January of 1990 in Laurel, MS. I totalled it in Dallas on New Years Eve (Jan of 1991).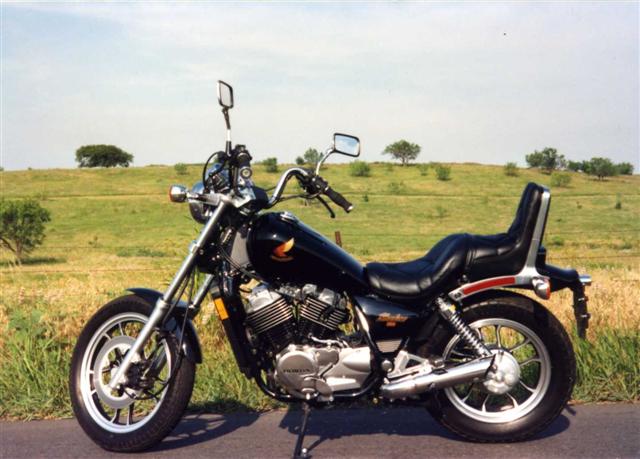 (Above) Honda Shadow 500. After someone stole my XL250R, I bought a Honda Shadow, probably around 1992, but I never really liked the bike. It was heavy, and hot. And riding in Dallas was no fun. I eventually sold it, maybe around 1994.
(Above) 1979 Malibu Classic. I got this car some time around 1986-1987. I sold it in 1990 when I bought my '87 Mustang GT.
(Above) 1985 Honda XL250R. I bought this bike in the summer of 1986 in Canton, MS. Basically ran the wheels off of it for the next 4 years. When I moved to Dallas, I took it with me, but it disappeared from the parking lot of my apartment complex one night.
(Above) I bought this 1984 1982 Honda C70 Passport from my buddy Mike (Chalfant?) in New Orleans back when I was going to Tulane. This would have been in the fall of 1985, I think. (It was June of 1985). When I left Tulane, it stayed at Andy Platou's frat house, and eventually disappeared. (On 5/24/2021, SL told me she had found the title to this bike. So, I corrected the year/model of the bike and purchase date.)
===========================================================
OK. So, my initial goal in this was to figure out how many motorcycles I've owned, and I've decided that I've owned 14 (total, that I can remember), but I let go of 10 of them, so I currently only have 4 motorcycles.

Counts by vehicle category (From vehicles.xls spreadsheet):
Automobiles(Cars/Jeeps/Tahoes): Have owned 16. Currently own 4.
Motorcycles: Have owned 14. Currently own 4.
ATV's: Have owned 3. Currently own 2.
Weasels(Tracked vehicles): Have owned 3. Currently own 2.
Trailers: Have owned 2. Currently own 2.
DUKWS(6-while drive amphibians): Have owned 1. Currently own 0.
SeaDoos: Have owned 1. Currently own 0.
Posted by Rob Kiser on August 24, 2013 at 9:12 PM : Comments (1) | Permalink
August 23, 2013
Gangster Computer God Worldwide Secret Containment Policy
https://www.youtube.com/watch?v=yJLhnts9-oQ
Apparently, this is one of the rants from Francis E. Dec.
https://www.youtube.com/results?search_query=francis+e+dec
http://tvtropes.org/pmwiki/pmwiki.php/Creator/FrancisEDec
Francis E. Dec, Esq. (1926-1996) was an U.S. lawyer, famous for collapsing into paranoid schizophrenia in the early sixties, henceforth living as a recluse and mass-mailing wild, paranoid typewriter-keyed rants around the country.
The So Bad, It's Good inanity and downright hilarious insanity, as well as the all-caps, over-dramatic format of his rants have caused them to gain a Cult Classic status.
Dec's rants detail a complicated (and sometimes self-contradictory) universe-spanning conspiracy, presided over by the Worldwide Mad Deadly Communist Gangster Computer God, and involving Mind Control of the whole human race, invisible cities on the far side of the moon, as well as pretty much every single non-Aryan race.
Should you be interested in his creations, the biggest fan-page is perhaps the place to start.
Posted by Rob Kiser on August 23, 2013 at 10:08 AM : Comments (0) | Permalink
August 22, 2013
Wildfire Threatens Yosemite
I've been through Yosemite Park a few times, most recently in May of this year. I planned my work in San Francisco to end when Tioga pass opened up, if you can believe it. Sounds kind of silly, but that was my goal...to hang around San Francisco until the snows melted on Tioga Pass, so I could drive my motorcycle home to Colorado by way of the Yosemite Valley.
So, that's what I did, of course. And it was a beautiful trip. But Yosemite has a dirty little secret that they don't like to talk about - the Big Meadow Fire. When I first went through Yosemite, I was shocked to realize that thousands of acres of it was basically reduced to charcoal. Turns out that the idiotic government bureaucrats started a controlled burn that got out of hand and burned down over 7,000 acres of old-growth redwood forests before it was contained. Well done, idiots.
People still, somehow, fail to realize how much of the park was torched, as evidenced by this article by Fox News. They barely even mention the Big Meadow Fire.
I'm not really clear that there's a right way and a wrong way to manage forests. But it seems logical to me cut fire breaks the forests, and hold people accountable when the controlled burns get out of control.
Posted by Rob Kiser on August 22, 2013 at 11:15 PM : Comments (0) | Permalink
August 21, 2013
Transient Global Amnesia?
Seriously? WTF? I'm calling B.S. on this one....
Amnesiac man found at Calif. motel moves to Sweden

PALM SPRINGS, Calif. (AP) -- A man who was found unconscious in a California motel and awoke speaking only Swedish, with no memory of his past, has arrived in Sweden.

The Desert Sun reports (http://mydesert.co/174ceLV ) 61-year-old Michael Boatwright was greeted by Ewa Espling, a Swedish woman he dated in the early 1980s.

Public records show Boatwright lived in Sweden on and off between 1981 and 2003.

Boatwright was discovered in a Motel 6 room in Palm Springs in February. He referred to himself as Johan Ek, but authorities found ID that identified him as Michael Boatwright.

In March, doctors diagnosed him with Transient Global Amnesia, a condition triggered by trauma that can last for months.

The rare mental disorder is characterized by memory loss, "sudden and unplanned travel," and possible adoption of a new identity.
Posted by Rob Kiser on August 21, 2013 at 6:36 PM : Comments (0) | Permalink
August 20, 2013
Pretty Funny
http://www.youtube.com/watch?v=RCI1B3B0y2w
Posted by Rob Kiser on August 20, 2013 at 9:18 PM : Comments (0) | Permalink
August 18, 2013
Breakthrough in Cancer Treatment
Has Carl June Found a Key to Fighting Cancer?
Walter Keller had nearly lost his battle with leukemia when he went to Penn's Carl June and his group of researchers for a radical new cancer treatment. What happened next may change medicine forever.
http://www.phillymag.com/articles/carl-june-key-fighting-cancer/

Posted by Rob Kiser on August 18, 2013 at 1:47 PM : Comments (1) | Permalink
August 17, 2013
Fourth Time's a Charm
Marriage is the triumph of imagination over intelligence.
Second marriage is the triumph of hope over experience.
Third marriage is the triumph of loneliness over AARP.
Fourth marriage is the triumph of trailer trash over intelligence.
Posted by Rob Kiser on August 17, 2013 at 11:33 PM : Comments (0) | Permalink
August 16, 2013
What Chance Has a Melon Got?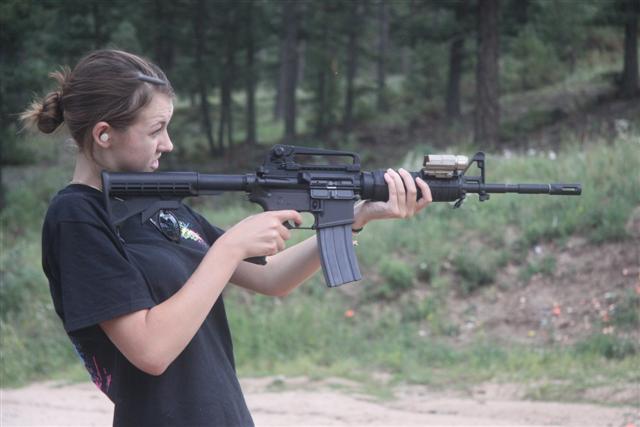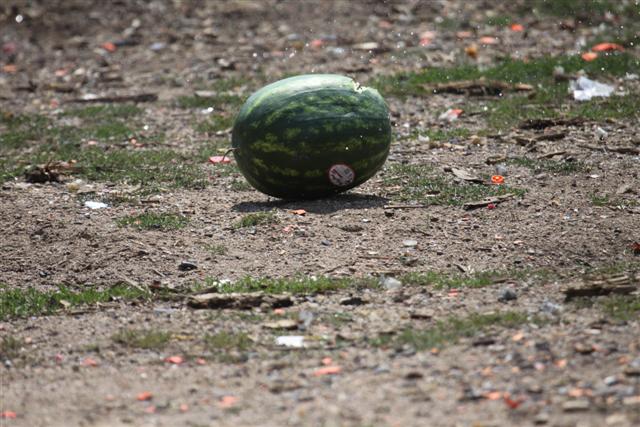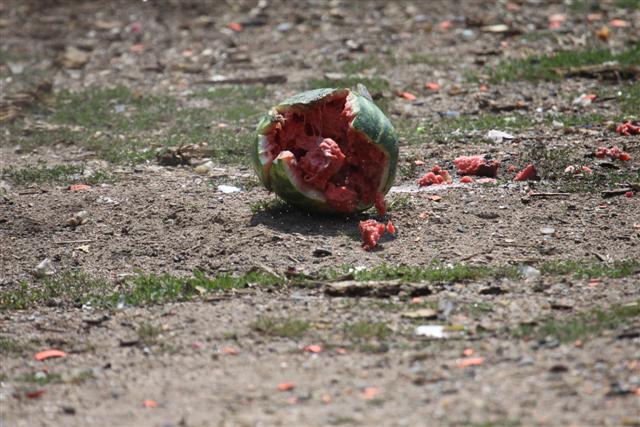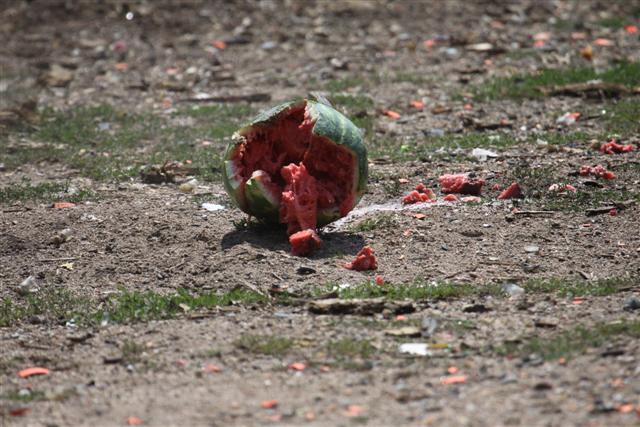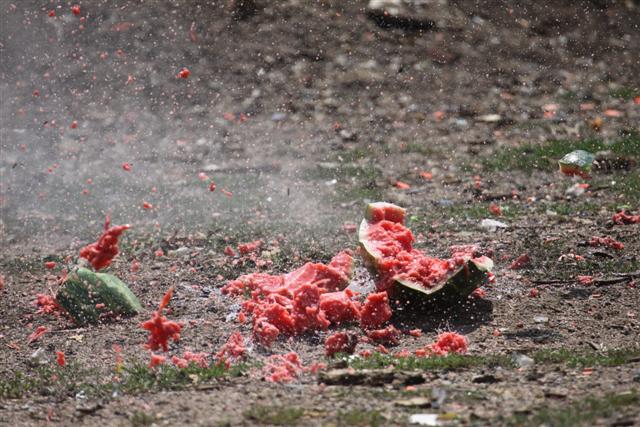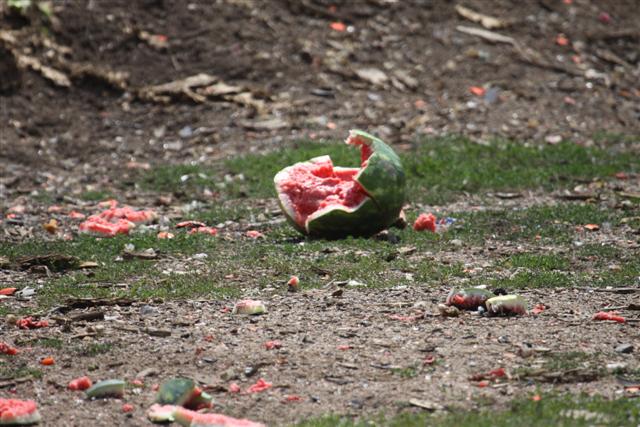 Posted by Rob Kiser on August 16, 2013 at 9:03 PM : Comments (2) | Permalink
August 12, 2013
Postcards from Nowhere: MS,AR,MO,TN,KS,CO
Above: Jennifer sold her 1986 Honda TRX-70 to Allie and then made sure she was all checked-out to drive it.
Jennifer and I were together in Madison, MS for a few weeks in June and July of this year. Then, she flew back to CO, and I drove the bike home through the Mississippi Delta, Arkansas, Missouri, Kansas, and finally back to Colorado.
These photos were all captured over a two month period from July - Aug of 2013. These photos were captured in TN, MS, AR, MO, KS, and Colorado. The photos were all shot on a Canon EOS 50D with one of the following lenses:
EF-S 17-85mm f/4.5-5.6 IS USM image-stabilized, ultra-sonic telescopic zoom
EF 100-400mm f/4.5-5.6L IS USM image-stabilized, ultra-sonic telescopic zoom

The soundtrack for the slideshow is Don't Go by Fascinoma. I chose this song because I heard it on the show American Dad (Season 4 Episode 4) and I fell in love with it. The lyrics just make the song that much better. Also, of course, it reminds me of Buttercup and how she stole my running shoes, but refuses to admit it.
The images are compiled into a 9 Meg (5:00) Adobe Flash slideshow (2013_Dont_Go.swf) that you should be able to open and view with any browser (Internet Explorer, Firefox, Safari, etc.). To view the slideshow, just click on the photo above. If you want to view the slideshow as a Windows executable, you can play this version (2013_Dont_Go.exe), and it allows you to play, pause, skip forward, backwards, etc.
Image post-processing was done in Adobe Photoshop CS5 Extended. The slideshow was created using Imagematics Stillmotion Pro.
Click here to view the other slideshows.
Lyrics in the extended entry.
Continue reading "Postcards from Nowhere: MS,AR,MO,TN,KS,CO"
Posted by Rob Kiser on August 12, 2013 at 6:29 PM : Comments (2) | Permalink
August 4, 2013
About Last Night
13/8/3 A 8:39:48 Rob : Hola chica.
13/8/3 A 8:42:11 Karen: Bueno...
13/8/3 A 8:42:57 Rob : You made it home alive? Sorry for keepn u out in the rain. I felt bad. :(
13/8/3 A 8:45:59 Karen: All is good. No problem with the rain...comes with the territory!
13/8/3 A 8:47:10 Rob : I had zero rain gear in Central America. I'm not overly bright, obviously.
13/8/3 A 8:48:54 Karen: Well....i know im also a noob...
13/8/3 A 8:51:20 Rob : Heres a shot from the Yucatan Peninsula
13/8/3 A 8:53:14 Karen: No gear at all?
13/8/3 A 8:54:51 Rob : See that little tan bag? That is all i took
13/8/3 A 9:05:04 Rob : However, if i had any sense i'd have taken decent raingear at a bare minimum.
13/8/3 A 9:07:54 Karen: Amazing...i certainly dont travel that light.
13/8/3 A 9:08:50 Rob : No reason you should. Understand that the TSA stole my Givi case and everything in it.
13/8/3 P 5:01:27 Karen: Hey....whats the name of the bar we were at last night? Think i left an earing on the table.... :(
13/8/3 P 5:02:11 Rob : Were you afraid youd swallow them?
13/8/3 P 5:02:42 Rob : Whyd you take them off?
13/8/3 P 5:02:46 Rob : :P
13/8/3 P 5:15:45 Karen: Only one...fidgeting.
13/8/3 P 5:15:45 Karen: Or came off when i took my helmet off in the parking lot
13/8/3 P 5:15:45 Karen: Small...but you can certainly share mine.
13/8/3 P 5:15:45 Karen: Ooops....wrong person! :)
13/8/3 P 5:16:19 Rob : U lost an earring w someone else last nite? :P
13/8/3 P 5:20:42 Karen: Do you know the name of the bar?
13/8/3 P 5:20:58 Rob : Yes
13/8/3 P 5:26:12 Rob : Cactus Jacks
13/8/3 P 5:27:57 Rob : Im going by there now.
13/8/3 P 5:28:38 Rob : U want me to go in n see if they found it?
13/8/3 P 5:34:09 Karen: If ur are heading there...otherwise i was justgoing to call....
13/8/3 P 5:34:26 Rob : U call first
13/8/3 P 5:34:33 Rob : First
13/8/3 P 5:35:37 Rob : Im 10 mins away
13/8/3 P 5:42:12 Karen: No luck...maybe check the two parking places we were at or a qick peak under the table? Strange request, i know but i just bought those in steamboat! :(
13/8/3 P 5:42:26 Rob : :(
13/8/3 P 5:43:34 Rob : What is ur bike? GS 400?
13/8/3 P 5:44:44 Karen: Drz 400s.
So, Jen and I pull up into the parking lot of the Baskin Robbins to search for an ear ring, which is pretty much a long shot, IMHO. I'm like...."Well this is the parking lot where we stopped at first...but I have to think that if there's an ear ring here, it's been run over countless times since then.
We roll forward, and I look out the window of the truck...searching for an ear ring I'm sure I'll never find.
And then, lo and behold, there's her silly ear ring laying in the parking lot. Sure, it's been run over a few times, but it's there. I snap a pic with the iphone and forward it to her.
13/8/3 P 5:46:25 Karen: !!!!!!! No way. Thats it!
13/8/3 P 5:47:08 Rob : I took it out of ur ear when u were eating
13/8/3 P 5:48:13 Karen: Ha....which parking lot, 1st or 2nd?
13/8/3 P 5:53:10 Rob : First
13/8/3 P 5:59:41 Rob : We went whitewater rafting today. :)
13/8/3 P 6:21:14 Karen: Cool..which river?
13/8/3 P 6:21:52 Rob : Clear Creek
Posted by Rob Kiser on August 4, 2013 at 12:42 AM : Comments (0) | Permalink
August 2, 2013
Dead End Roads: (Baby, It's August...)
It's hard to know what to do with all the hours in the day. When you're working, it's not as daunting, because you have less free time to slay. But when you're burdened with nothing but time, things just seem to unravel. I waste the days trying to gather the strength to walk outside, crawl out of bed, or answer the phone, before inevitably lapsing back into a catatonic phase of torpid hibernation.
I've eaten out every meal for as long as I can remember, but now I commit to eat through what food I have in the house. I've pretty much eaten through everything a wild animal would deem edible. Including the Dino-nuggets, which most animals would probably be smart enough to avoid.
All of my neighbors are moving away, or planning on moving, or dreaming of moving, which is somewhat disconcerting, I think. Like, you live somewhere for 12 years, and everything seems fine. Like, you know your neighbors, and that's all covered. And then one day all your neighbors announce that they're retiring and leaving en masse and it sort of sucks.
I mean, to be brutally honest, I have to admit, I've not been a good neighbor. I'm never here. And I do sometimes get carried away and start blasting away at the critters with an AR-15 or a 12 gauge or whatever's at hand.
Yesterday, in a blinding flash of inspiration, I threw all of the old bread out of the freezer into the yard and defended the breads from the crows with a 12 gauge until I exhausted the ammo and the barrel glowed a dull orange, leaving me to lord over a pile of dead crows you couldn't crawl across.
But today, I don't really feel like killing crows, anyway.
Jennifer is off swimming in some country club pool, same as you and I did growing up, and I'm just sitting here trying to pick up the pieces of my shattered life. Trying to summon the courage to walk outside when the maid shows up with her disheveled son in tow and they start cleaning and I'm so happy there just aren't words. It's so much healthier to have someone to talk to.
I clean out the hummingbird feeders, boil up some more syrup for the feeders, and hang them up for the bears to assault.
Now, I have clean dishes. Clean clothes. Clean sheets. The hummingbird traps are all set. Almost too good to believe. So nice to be in a clean house, not Carrie's rat nest that makes you want to flee like a bat into the night.
When they leave I decide I have to get out. I'll go and try to coerce the dimwits DMV to give me a license plate for my KTM motorcycle. Drive the bike down to the Jefferson County Sheriff's outpost in Evergreen with an armload of paperwork. I have the title, proof of insurance, registration, bill of sales, driver's license, passport, etc. Everything. But it's never enough. She points out some obscure line on the back of the title relating to an odometer statement. Says it's not filled out and, without these arcane details, she won't give me a license plate.
I think about the pile of crows at my house and I imagine how glorious it would be to have a pile of deceased DMV minions out back as well.
This other woman in there is having about the same luck I am, so she asks to speak to a supervisor. But it gets her nowhere. I see her in the parking lot and I tell her "You know, I was just in Mexico, and about a third of the cars down there don't even have plates. I'm thinking we need to move." She agrees with me, of course. It's one thing to be ruled by a malevolent dictator with an iron fist, but it's another thing altogether to be lorded over while at the same time mumbling nonsense about "the Land of the Free." That's just a joke. Can we please stop that?
So, I give up and get on the bike. It's so hard to know what to do with these long summer days. I commit to the idea of driving up Bear Creek. Now, this road is a dead end, and I'm well-aware that it's a dead end.
But what else is there to do in this world? Either I go home and get in bed, or I drive down roads that I've already driven down countless times. This is all that there is. We have to keep moving forward, even if it's hard to imagine why.
I don't have a single camera on me. I'm not wearing a helmet. I'm just sort of out for a Sunday afternoon drive (on a Friday evening).
It's a stunning drive, of course. I mean, I'm following Bear Creek toward the Continental Divide. So, it's not like there isn't a value in driving down a dead end road, even if you know where it goes.
I want Upper Bear Creek to connect to Brook Forest, but it doesn't go through. It never does. In my mind's eye, I can connect Bear Creek with Brook Forest. I imagine trussing up the property owners that control the land between these two roads and filleting them like fish in the morning sun, as the dozers finally connect the two roads to my content.
"That's right....right through here...perfect...there...that wasn't so hard was it?" I mumble, kicking a pickle bucket full of eyeballs and severed digits down the banks of Upper Bear Creek.
But when I get to the 'Dead End' signs, there's no dozers. No pickle buckets of eyeballs and severed digits. No landowners wrapped in razor wire, pleading for mercy. So I turn back, as there's a cut where you can turn and get over to Stagecoach, or even as far as Mount Evans.
I take the cut towards Stagecoach, and keep going up towards the road for Mount Evans. Why? I dunno. Just because I'm sort of out for a ride in the country. Sort of the way dad used to take us for a ride out in the country after church when we were little. After he quit drinking, but before they stuffed him into the asylum.
The pavement eventually deteriorates into a dirt road, and starts climbing and switch-backing up the face of the mountain, to the point where the KTM is having a hard time. Spinning rear tire. Front shocks bouncing uncomfortably up the steep dirt switchbacks.
It's now about 6:00 p.m. Partly cloudy. Not raining, but threatening to. The temperate is dropping as I climb, and it's actually pretty cold at this elevation. I'd say it's about 50 F or so? I'm not wearing a helmet because I couldn't find it when I left the house, and didn't plan on being gone this long in any event. No gloves, as I lost them in Central America. No boots, as those disappeared when the police came around asking about the boot print on the back of Carrie's neck when she tragically drowned in 3" of water in a shallow fountain outside of Junky Jewelers at Highland Village. She was unceremoniously cremated. Her ashes scattered in an alley behind the Piggly Wiggly by the light of the moon.
I miss those boots.
And now comes a motorcycle the other way. A small blue Suzuki DRZ400S dirt bike with soft saddlebags and nobbie tires (or 'knobblies', as my friend from New Zealand calls them.)
He's wearing black riding pants, black jacket, helmet, gloves. Dressed like he knows what he's doing, and the saddle-bags make me think he may well have been on the road for some time.
But it's all I can do to keep my bike up, so I just nod as we pass, and continue on my way. Eventually, I summit at the Mt Evans Road. I've run far enough today. This will be the apogee of the day's peregrination. I turn and head downhill back into Evergreen.
I roll back down into Evergreen a half hour later and Ponder stopping into a local tavern.
I have a few friends in this time zone, not a lot. Some of them will meet me for dinner, if the planets align just so. But I check with a few folks that live near me, and nothing pans out. Mitch and Robin are down the hill. Cindy and Aaron are camping up in the mountains.
But I know what I'd do if I was in San Francisco. If I was in SF, I'd go hang out in a pub in my neighborhood, so I figure that I should do that here. This is my hood now. I need to reclaim it.
There's a lot of locals seated outdoors in front of one place I kinda like, so I pull my bike in front very conspicuously. Like, what's the point in driving a bright orange $15,000 motorcycle imported from Europe if no one sees it, right?
I'm parking the bike when I notice a familiar blue Suzuki enduro across the street. I'm almost certain it's the same bike I passed up near Mount Evans. And he seems to be lost...checking a map in the parking lot just across the street there.
I roll across the street, pull up, and introduce myself. I've been riding bikes for a long time...nearly 30 years. There's a transcendental camaraderie among bikers. It transcends make and model. A motorcyclist is a motorcyclist, whether he's on a BMW, a KTM or a Suzuki. It makes no difference. It's a rolling brotherhood, and if you're on a bike, you're in the club.
"Hey, man...my name's Rob...Didn't I pass you on that dirt road up by Mount Evans a little bit ago?"
He takes off his helmet, shades, and pulls out some ear plugs. I'm surprised to see he's wearing earrings. As all of this happens, somehow, he turns into a girl. I'm like...stunned. This has never happened to me before. I had no clue all that gear was harboring a chick.
"I'm Karen...just trying to figure out which way I'm supposed to go here..." she mumbles as she studies her maps.
Now, understand that I'd like to have a chick to ride bikes with. It's just that there aren't a lot of chicks out there riding around the state on dirt bikes. Hell, there aren't a lot of women out there that can drive cars.
Not only can she drive a motorcycle, but she has a paper map, and is using it. I'm looking around for the cameras, sure this is some sort of a setup. It just can't be happening.
She claims she's been riding off-road for the last two weeks gong across Colorado solo, if you can believe it. She's telling me about her trip in the parking lot of Baskin Robbins. I'm still looking around for the cameras, sure that this is a setup.
"This is your motorcycle? And these are your maps?" I ask, just to make sure I'm not dreaming.
"Yes."
I'm looking around now. Studying the people across the street, where I was going to eat. A high-falutin place that's changed names 3 times in as many years. These people work all week, saving their dollars for Friday nights on the town. Carefully dreaming of something that will never happen. Waiting for some day that will never come. They're already dead, they just don't know it yet.
I look back at the girl on the bike now. I look at her really hard. I give her that deep eye stare where you do the left - right dance to figure out which eye is the dominant eye.
If we were in Guatemala, I'd say "Donde su espouso?", but I don't go there just yet. I'm just admiring the gifted horse at this point. No need to check his teeth. We'll find out what's up with that soon enough.
Instead, I'm like..."Look...I just got back from a little motorcycle trip also...I drove this bike down to Panama over the last two months or so."
"Oh! Were you in ADV Rider magazine?" she asks. Like..I have no idea what she's talking about. I wasn't in any magazine, but she makes me think...why wasn't I? My story should be all over the news. Somehow it's not.
She's checking her map, and she tells me where she's heading.
"I'm planning on going up 73, and then it turns into CR 64...."
I look at her map. As luck would have it, she happens to be driving right by my house.
"That's where I live. I live on North Turkey Creek. That's CR 64...on this map anyway....I've never heard it called that....but yeah...that's on the way home for me."
I'm not making this up. This is not some dream. This happened. This happened tonight.
"Look...I can show you where you want to go. But if you've got a little time to kill, I was going to eat dinner and grab a beer real quick. You in?"
"Where?" she wants to know.
I know a little place near here where we can sit by the creek, drink beers, and feed the ducks.
"I'm in. You lead. I'll follow," she replies.
Now, we're sitting by Bear Creek at Cactus Jacks and the chick is telling me about her travels through Colorado, Alaska, Argentina, etc.
I mention to her several times that I passed her on the road up to Mount Evans, but she's sort of coy in her response each time. Non-committal. Evasive. Like, I'm not clear if she's aware that she passed me or not. Maybe she didn't even notice me. But it's hard to imagine this, as there was no one else on the road, and I'm driving a bright orange motorcycle with no helmet, no gloves, nothing. Just a leather jacket and tennis shoes. I'm not even wearing a belt. The knees are gone out of my jeans.
Over dinner, we talk about trips through Central America and South America and the Great American Desert.
She's telling me about some rock-climbing she was doing down in Chile, and how strong the Chilean economy is, and I explain to her that it's because they came to the U.S. and asked for economic advice. We told them what to do, and they did it. As a result, they have the strongest economy in South America.
Not everyone carries these details around about the Chilean economy. But I've been burdened by trivia such as this my entire life.
Finally, she admits to me, clearly, that a) she passed me and b) she was aware that she passed me.
"I passed you and, I probably shouldn't tell you this," she explains, "but I couldn't get you out of my head. I couldn't sort it out. I thought about you for a long time...I was like...why is he out here? Why is he alone? Where is he going? What is he doing? Like, you're on this crazy expensive bike, riding alone, up a dirt road, with no helmet. Holes in your jeans. Tennis shoes. No saddle bags. No tank bag. No backpack. Nothing. I just couldn't put it together. I couldn't make sense of it."
"Where were you going, really?" she asks, as if I have an answer to this riddle.
"I dunno. Nowhere really. I was just driving down a dead end road..."
"That wasn't a dead end road though...."
"Well, Bear Creek is a dead end. I looped back and came up that road you saw me on..."
"But where were you going?"
"I dunno. Nowhere really... just out for a Sunday afternoon ride in July..." I offer.
"Baby...It's August. And it's not Sunday, it's Friday," she continues.
"Oh...yeah...I don't work, so I do sometimes lose track of the days..." I offer. Like, when I was in Central America, I didn't know what day it was. What time it was. What country I was in. What the currency was. Or the exchange rate. I just sort of drove and took pictures, really, like a kid in a candy shoppe.
"You don't work? What do you do?" she asks.
"Not much..." I offer. "Mostly, I spend my time going back and forth between the DMV and the county courthouse, trying to stay out of jail."
"How's that working out for you?"
"Well, it doesn't pay very well, but I'm not in jail," I offer. "I'm going into another beer. You up for another one?" I ask.
She doesn't answer, so I order us two more beers.
"Why aren't you wearing a helmet?" she wants to know.
"I couldn't find one."
"Where's your gloves?"
"I lost them... I lost one in Mexico and the other one in Panama..."
At this point, I should mention that I'm a little gun-shy . I was married for 7 years, but in dog-years it was more like 49. I have a very low tolerance for nagging and malevolent interrogation.
Carrie would scream at me and shout and throw things so that you wished you could just disappear. One time I secretly gathered my things together in her bedroom, snuck out, drove to the airport, and flew two time-zones away without even bothering to say goodbye.
'Fuck Off'? I'll show you what happens when you tell someone to 'Fuck Off'. So about the time she finished preparing a New Year's Day meal for me that she slaved over for hours, I was touching down at SFO. Fuck me? No. Fuck you.
I just got sick of her malevolent nagging. Tired of living in such indescribable squalor. It's one thing to be poor, but to be filthy and mean is a different thing altogether.
I think that the bond between two people can only withstand so much disparity. Only support so much nagging, envy, avarice, and jealousy. Carrie and I were way past the breaking point. I see that now. It was time to let go. This is why I'll never get married again. Marriage gives the woman carte blanch to destroy you with impunity. I'll never volunteer for that nightmare again.
"So, why did you drive a KTM 990 Adventure alone through Central America?" Karen wants to know.
"I dunno. Prolly not the smartest thing I ever did," I offer.
"Oh no...I think it sounds like an amazing adventure!" she replies.
I keep telling her all the fun things about Central America and she's telling me about how hard it was for her to pick up the Spanish in Argentina because it's different down there.
And it's fun to find someone with a brain that's actually been outside of Mississippi before. Not some lice-ridden trailer-whore that's never been outside of Lawrence County.
But we're burning daylight. And she still has to get home. I call for the check and when the bill comes, I point to her and the waiter hands her the bill.
She looks at me.
"I said we should go get dinner," I explained. "I never said I had any money!"
I'm not big on signs. I'm not a big fan of destiny, fate, etc. But this one has me scratching my. I have to sit down and really think about this.
Why was I out there? Why was she out there?
Where was I going? What was I looking for?
Why were Mitch, Robin, Cindy, and Aaron all out of town on a Friday evening?
How many chicks out there are driving dirt bikes solo across Colorado?
What are the odds of me even passing her at all?
And then running into her again in town? When she was lost?
And then recognizing her? I'm not big on signs, but this one gets pretty far out there.
And, it's kind of fun, to meet new people and flirt and act silly. It makes me realize that Carrie was nothing. A immature, cheating, psychotic woman. Inept and inane. Equally incapable of balancing a checkbook or cleaning a house. Just a shiny, loose distraction from all of the beautiful women in this world. A dull cripple in a sea full of healthy fish. I hate to think that I cared for her. That I wasted any time with her. The days are growing shorter. I've got to paint these days out. Got to fill them with excitement and adventure, even as Carrie goes and whores herself out to strangers. I'm moving on. I don't miss her. I don't miss anything about her.
Mostly what I miss is the hours I wasted worrying about her. Trying to help her. Getting her driver's license reinstated. Paying her mortgage. Getting her deadbeat husband put in jail for not paying child support. Getting her child into a hospital to try to control her seizures.
All for naught.
When I left, she started rattling off all the things I'd promised to do for her, but never followed through on.
"You said you'd buy me a new tail light for my Mustang, but you never did. You said you'd take me to Hawaii but you never did. You took your daughter to Cozumel, but never took me to Hawaii."
Reminded me of the time my niece went to stay with her grandmother. Everyone thought the trip went well, until they found her little note. She'd secretly documented every perceived transgression every day of her visit. Only she was 9. Carrie should have known better.
Everything I did for her was in vain. Pearls cast before swine. A completely futile, wasted effort. I wish I could take a piece of sandpaper and erase Carrie's scars from my brain.
My mom always said "If you can't use a comb, don't bring it home." How I wish I'd listened to her. Of course she was right.
Carrie is behind me now. I'm moving on. I've got to get out and meet more girls. And there are others out there. I've just got to keep driving down dead end roads. As bizarre as that sounds, I'm reasonably sure it's the only way out.
Posted by Rob Kiser on August 2, 2013 at 8:36 PM : Comments (5) | Permalink