« October 2012 | Main | December 2012 »
November 26, 2012
The Non-Prodigal Son
http://livingstingy.blogspot.com/2010/04/parable-of-non-prodigal-son.html?m=1
Posted by Rob Kiser on November 26, 2012 at 11:10 AM : Comments (0) | Permalink
November 25, 2012
Taking Ownership of Files in Windows XP Pro
http://support.microsoft.com/kb/308421
Posted by Rob Kiser on November 25, 2012 at 5:57 PM : Comments (0) | Permalink
November 16, 2012
Split Keyboard
This guy is working on a project very similar to mine. Interesting.
Here's a split keyboard, but it's not bluetooth.http://www.ergonow.com/catalog/item/5466493/5588727.htm
Posted by Rob Kiser on November 16, 2012 at 11:24 AM : Comments (0) | Permalink
November 13, 2012
SF Hardware Hackers
I'm thinking that, instead of hanging out and drinking every night, I'd like to get involved with some hardware hacker groups. The thought being that I might be more inclined to get some of my hardware projects from the idea phase to the prototype phase.
Meetup Groups

http://www.meetup.com/makesf/events/89433522/

Posted by Rob Kiser on November 13, 2012 at 4:00 PM : Comments (0) | Permalink
November 10, 2012
Building a Keyboard You Can Wear
This week, I decided that I needed to build a keyboard that I could use in the field. Primarily, I want a keyboard so that I can write texts while I'm walking around in San Francisco.
My plan is to make a two piece keyboard, with one half of the keyboard mounted onto each leg. Either on the front or on the side. Ideally, I should be able to reach the keyboard pieces while sitting or standing.
Ideally, the keyboard will be a BlueTooth keyboard, to minimize the amount of wires involved. I decided to start with a Wireless Bluetooth Keyboard I bought at the Apple Store for about $40.
I wasn't sure where to split the keyboard, but I type the "b" key with my right index finger. Most people apparently use their left finger to type the letter "b". I'm happy for them, but this is my keyboard, so I'm splitting it with the "b" key on the right-hand side.
I marked up where I wanted to split the keyboard. Now, for clarification, I'm not 100% sure that this will work. I may well ruin the keyboard by cutting it open, but I'm not going to figure it out without cutting it open, and if all it costs me is $40.00, then that's something I can live with. Apple has lots more where I got this one from, I'm sure.
Then, I removed the circuitry of the keyboard. It slid out in a single piece from a metal tube at the top of the keyboard. They actual keys connect to this piece of circuitry through a flat ribbon cable. I noticed that another keyboard laying around had the exact same ribbon cable. So, this is starting to look promising. Apparently, there's a standard keyboard ribbon cable interface. Nice.
This means that, if my guess is correct, I now have a tubular steel piece with all of the required circuitry to convert any keyboard into a Bluetooth keyboard. Score!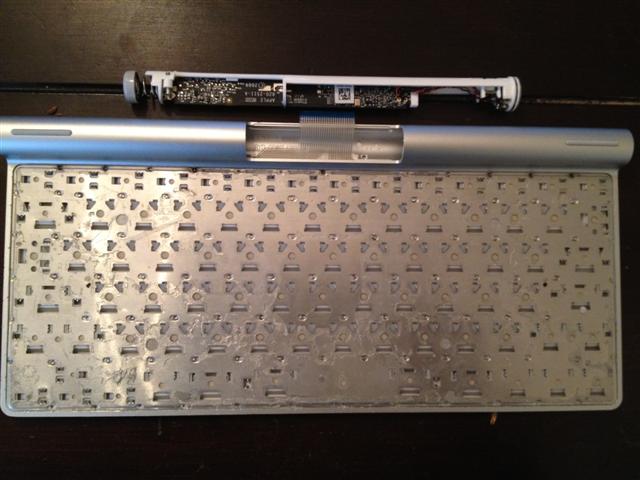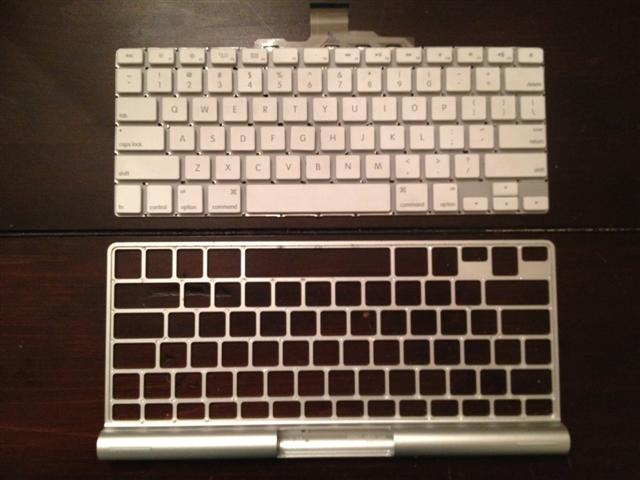 This article explains how an IBM PC AT keyboard works.
There is a device called an IPAC, which may prove useful. IPAC website.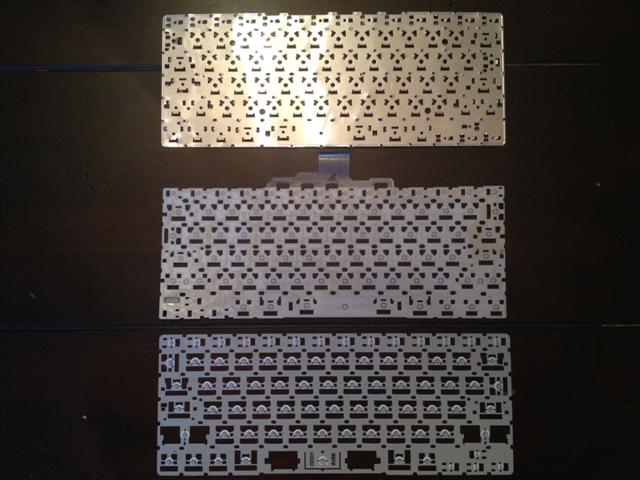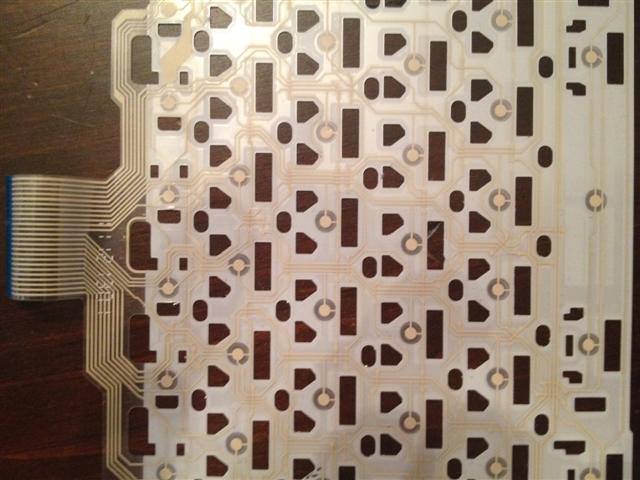 Posted by Rob Kiser on November 10, 2012 at 3:23 PM : Comments (1) | Permalink
November 5, 2012
Postcards From Nowhere: Monticello - Colorado
These are some shots from when Carrie came out to Colorado in September, and also two trips where I was in Monticello, MS in September and October of 2012.
The images were all captured on a Canon EOS 50D frame and a Canon EF 100-400mm f/4.5-5.6L IS USM image-stabilized, ultra-sonic telescopic zoom lens, or on a Canon EOS 50D frame with a Canon EF-S 17-85mm f/4.0-5.6 IS USM lens.
Although I shot most of these images, Carrie shot a few good ones, including the photo above, an antique enameled oven, and the old-school coffee pot. I've attempted to call out her photos in the extended entry. Also, Alyssa and Mary took the photos the two of us at Cooper's Ferry.
This slideshow features a song by Gorillaz called Stop The Dams.
The images are compiled into an 8 Meg (3:42) Adobe Flash slideshow (Carrie2.swf) that you should be able to open and view with any browser (Internet Explorer, Firefox, Safari, etc.). To view the slideshow, just click on the photo above. If you want to view the slideshow as a Windows executable, you can play this version (Carrie2.exe), and it allows you to play, pause, skip forward, backwards, etc.
Image post-processing was done in Adobe Photoshop CS5 Extended. The slideshow was created using Imagematics Stillmotion Pro.
Click here to view the other slideshows.
Lyrics in the extended entry.
Continue reading "Postcards From Nowhere: Monticello - Colorado"
Posted by Rob Kiser on November 5, 2012 at 2:20 PM : Comments (2) | Permalink
Walking In - 10/02/12
10/02/12
Walking in
Clear sunny warm. Sqwawking parrots and crying babies. Kids drug off to squander their lives in daycare
Bright yellow birds pick at purple flowers. Sea lions bark at Fishermans Wharf. Tourists pose for shots before the golden gate bridge.
Eucalyptus leaves expire on the sidewalk
A spider weaves her web and waits patiently for breakfast

I pause at the crown of the crown of the Marchant Gardens on the Filbert Steps of Telegraph Hill
A surreal cacophany of bickering hummingbirds, parrots and sea lions in a bottlebrush garden of lantana roses and limes
Bees and german tourists and ivy climbing wrought iron lamps
I study the Angel's Trumpet to see how it unfolds

A sailboat drags a little dingy through the calm bay
Cosmos and japanese maples and vines raining violent bougainvilliea petals onto the sidewalk

And now, the Grace Marchant gardens
Pink Angels trumpet and date palms. Tree ferns and purple agapanthus
Patient shaded spiders in silk hammocks
Redwood heart stepping stones
Wooden handrails worn smooth on shaded wooden staircase and ridiculous women in heels clumping up to the sky

Fuchsia and lemon trees with grapefruit-sized lemons
New Guinea Impatiens and a basket tied to a tree
Boxes of free books at Napier Lane
Books on Kathmandu and Nepalese phrasebook
Bee-sized birds tear away at princess flowers and bicker with the hummingbirds

Chinese tourists stutter over ferns and hydrangeas
A garden kitty with a jinglebell collar to warn the birds
But finally im at the bottom of Telegraph Hill and busy streets and traffic and trash
Purple pansies

Sansome Street and i walk faster so i can get to work before noon
I think about the problems at work and turn over solutions and my mind
Broadway and sweating girls all in white and those boots that make u want to eat ur hands

Fading stickers on neglected city fixtures
Beeping buses and squealing brakes
Car horns
People babbling in foreign tongues

Vans deliver crates of wine as glass collectors haul trainloads of empty bottles away
Now the fresh bakery scents
The kitchens ready for the lunch rush
Prepping cheese and salads behind glass curtains

At work

Posted by Rob Kiser on November 5, 2012 at 12:03 AM : Comments (0) | Permalink
November 4, 2012
Walking In - 10/4/12
10/4/12
Walkn n
A note on my motorbike this morning. Is it a ticket? No. Painting to begin next week. Scooters must be moved.
Kids crying. Kids dancing. Off to daycare for the lot of them.
Finally I see why the camera fell.
The carabiner metal is worn and grooved and set up vibrations that caused the bolt to work loose. It must be replaced.
Gardeners came yesterday and trimmed the hummgbirds favorite perches from the tree.
Every day I see new flowers I've never seen before.
I remove the headphones to listen for the chirping birds.
The fog rolled and last night and brushed away summer like a pesky moth.
And now Laurel, the black garden kitty of Napier Lane. She lets me pet her but she's not overly affectionate.
Not as many birds today. Probably they spied the immature Red-tailed hawk up on the hill. Escorted in by the crows.
They say that everything you need will come to you in the city. Or maybe I just made that up.
Now the financial district. Hydrangeas and Fortnight Lilies.
At work.

Posted by Rob Kiser on November 4, 2012 at 11:54 PM : Comments (0) | Permalink
Flying In / Walking home - 10/22/12
10/22/12
Flying In
I think about my bike at SFO in short-term parking. I don't have my rain gear on it because I don't have my Givi case on it because my aftermarket rear-fender rack broke. I went and had it repaired, but I haven't gotten around to reinstalling it just yet. So, no rack. No case. No rain-gear.RAK 10/22 9:05:30 AM At 5:30 a.m. the alarm clock pulls me in from some insane dream that I can't recall. I awake alone in an enormous house. Toss some things into a suitcase and I'm rolling to the airport. I know that the flight will be late. It's raining in San Francisco. After a 6 month drought, the rains have finally found us.
As I'm walking through the metal-detector, the TSA terrorist cuts me off and demands to see my photo ID.
I just stare at him blankly. Like..."dude...I do this every week. Y'all never ask for my id at this point."
That's what my eyes say, but my mouth doesn't move.
I'm just too stunned. Too shocked. I know the drill. This isn't part of it.
Annoyed, he motions me aside and I realize that he's addressing the guy behind me.
The young man behind me is wearing the standard urban-camo U.S. Army uniform.
And he's demanding some ID from the guy. Which is funny. I mean...what are the implications of that?
Is it illegal to dress like a soldier? I don't think so.
I've heard of impersonating a police officer.
But never heard of impersonating a soldier before.
We're delayed due to fog, of course. And when we finally board, an enormous man sits down in the middle seat beside me. Thumbs the size of sausages.
Somehow, he wedges himself between the armrests. I have my seat fully reclined because I just learned about the "Knee Defender" this weekend. Knee Defender is a product that you can buy online. Essentially a little lock and key that you attach to the seat in front of you so the guy can't lean his seat back.
I have my seat fully reclined the second my ass hits the seat. I'm going to get the drop on the bastards. If they try to lock my seat, I will murder them.
The flying waitress goose-steps up and down the aisle, searching for infractions. Anyone using an iPhone is flogged mercilessly.
There is no risk from these devices.
It's all just a charade. "Security Theater". Just a display for the fatted calves. Those aren't blades. All is well. Go back to sleep, citizens.There are no Federal Air Marshals on this flight. I checked when I boarded. Just an illusion. A lie to sell to the housewives so they feel like they've truly traded their freedom/privacy for security. But they've traded their freedom and privacy for nothing.
We take off and land at SFO. The rain is gone. It's clear and sunny as I drive into work and park in alley behind my office.
This time is different though. This time, a dickhole comes up to me when I park.
"Who are you?" he asks.
"Who are you?" I reply.
"You can't driver here," he explains.
"If you don't like the way I drive, get off the sidewalk," I offer.
"Look...This is private property,' he explains, as he draws an imaginary line with his toe across the cement sidewalk."
"So? Who are you to care?" I ask.
"I live here. The noise these motorcycles disturbs the occupants."
I just look at him. "I'm sure," I laugh.
"You can't leave this here," he whines.
"Do what you're going to do, dude." I offer as I turn and walk away.
He follows me to my office building, but they won't let him in. Won't tell him who I am.
They are good friends. We talk every day. They lie and tell him they've never seen me before.
He is a volcano. And my bike has no plates.
Walkn home
At night, the homeless take over.
Like rats, they bed down on cold concrete sidewalks, wrapping themselves in filthy rags, papers, cardboard.
Anything goes.
Survival is the name of the game.
Worker bees pressure-wash the sidewalks as the occasional office worker scurries for safety of a garage, a warm bar or restaurant.
At California Street, the underground cable snaps and grinds, pulling cable-cars across the city's hills.
Always at the bends in the streets - where the slope changers - they make the most delicious racket.
The homeless, shivering in wet socks, carefully weave their cardboard castles.
I study the leaves of the Red Gum trees and wonder how long they can last.
Fall is Fall and its approaching. It can't be steered away or torn asunder.
This is this.
I duck into an empty pakistani restaurant for a Chicken Vindaloo dinner.
A woman wails in a language I've never heard before.
A sign says "Gulab Jamun $1.99", but I'm not sure if that's a good deal or not.
I have no idea what a Gulab Jamun is.

Posted by Rob Kiser on November 4, 2012 at 11:29 PM : Comments (0) | Permalink
Walking In - 10/23/12
Walkn n
Soaking wet streets from the first real rain.
Squawking parrots and children stumbling into school late.
Sidewalk flower-boxes and Ficus trees.
Purple Melaleuca.
New Guinea Impatiens.
School kids stomp loudly down steep sidewalks,
Past the Fog Hill Market.
Someone cleans out their closet and tosses their clothes onto the sidewalk.
Last night, the mad gardeners came to the Vallejo steps and pruned the gardens fiercely with machetes and packed their remains tightly into biodegradable bags for collection.
The residents fall into the gardens with stunning Bay Bridge views reading books in the mornings magic.
Tourists gawk and stare and think, 'Who lives here?'
But I'm a tourist also. Only passing through.
Now at Broadway, a girl walks by with a book on Thailand and only now do I see SF for what it is - the gateway to the Orient.
Now, the Bottlebrushes of Montgomery Street.
And their hummingbird guardians.
A bicyclist rides by wearing the largest chain man has ever known.
An broken, ancient, oriental man scurries by, crablike, inspecting bags of trash as he passes.
A business fails and the jackhammers fall upon it, like a Hummingbird on a Bottlebrush.
Capitalism moves every failed business quietly into the hands of a new owner.
Now the financial districts and people walking by talking business deals into cell phones.
I wonder why I wasn't more successful. I try to rationalize it - to externalize the guilt.
This rationalization exercise is a well-worn path. Trodden into deep trenches by the slackers , the stoners, the Dimocrats.
Now, the tall buildings of the banks. Universally despised, by capitalists and commies alike.
These are the warts that the commies want to remove on 'Day One' of the revolution.
This is where it will start.
Not the buildings, per se, but the organizations will be remanded, repealed, and redacted.
Part of something. All of nothing.
I'm at work
Posted by Rob Kiser on November 4, 2012 at 11:04 PM : Comments (0) | Permalink
The Teeth-Grinding Soliloquy
10/3/12
The last two days have been insufferably hot. Those rare days where even San Francisco is too hot for a couple of days. This is the highlite of the summer. It's summer's Magnum Opus.
And now, the temperature drops again and I'm sitting on market street watching the leaves fall from the trees. E tu, brute?
The city ruins everything it touches.
I see a woman sitting on a bench along market street and I sit down beside her. I get hot walking in, no matter what the temperature is.
I sit down beside her to cool down.
She's got a lot of luggage. More than she should have. And I'm studying her closely, trying to figure out if she's homeless or not. She's talking like she's on a speaker phone, and waving a cell phone around.
But I'm not sure she's sane. I strongly suspect that this is a soliloqy, not a conversation. A mad diatribe.
She's wearing light blue knock-off Uggs. Black pants. Grey shirt. Light blue baseball cap. Cheap white plastic shades. Has a cheap silver ring on her fourth finger.
She's talking and going on and on and never stops for the other person in the conversation to get a word in edgewise. But there are people who talk like this. Who just go on and on without ever stopping to gauge the interested of the listener. Maybe she has a bluetooth earpiece and is getting some feedback that I'm missing.
Or maybe she's as crazy as a bat.
I study the boots. They're starting to fray at the toe. Her hair is up in a ponytail.
I think about myself, as I'm sitting here trying to figure out if she's a freshly minted homeless soul. Some part of me wants to discover that she's started on the descent into homelessness. I don't know why this is. Schadenfruede? I can't be sure.
She turns and spits in my direction. She's definitely homeless. I don't know how I could have thought otherwise.
And now, I think about her. Like, I tend to think, wrongly or otherwise, that I have control of my environment. Maybe I'm delusional, but as I see the world around me, I imagine that I could imact it. Change it. Have an effect on it. I could open a store right there, or change the bus routes by petitioning the city.
But here's this person, ranting insanely, sitting on a park bench It's hard to imagine how she sees the world, but it must be markedly different that how I see it.
Yesterday, I watched a homeless man push a stolen generator down the sidewalks of Market Street. Shirtless, back covered in tattoos, missing half of his teeth, he pushed the enormous stolen Husky generator down the sidewalk, sloshing gas along the sidewalks as he went.
"You got you a generator, huh bud?" I ask.
He stops briefly.
"Yeah, but I gotta take it down here..." and his voice trailed off as he started again on his journey to nowhere.
I wondered where a homeless person would go with a stolen generator, and I followed him for about a block before I lost interest.

Posted by Rob Kiser on November 4, 2012 at 8:17 PM : Comments (0) | Permalink
Terminal 2
10/25/12
Terminal 2
My alarm goes off. Parking meter is expired. So I leave work and go to my bike, parked on th e street. If they write me a ticket, it will be $100 for not having a license plate. I've got a few of those this year. But it's an investment. Money well spent. I've been parking in the alley behind work up until Monday. On Monday, I rolled up the alley and parked in my normal spot when some fresh young dickhole came up and asked me why I was parking there.
"You can't park here!" he exclaimed. "This is private property!" he imagined, as he drew an imaginary line along the cement with his toe. Just an angry fool. Another Obama-lover that feels empty and meaningless unless he's bossing other people around. Unhappy with his on lot in life, he feels the need to control things beyond his control, which leaves him frustrated and unhinged.
He stared at the bike, panting like a rabid squirrel. He walked around behind the bike, noticing that it had no license plates to record. No indication of who I was. I am anonymous. May as well have on a Guy Fawkes mask.
"Who ARE you?" he asks.
"Who are YOU???" I retorted.
"Dude. I live here. I'm a resident in this building. And I...WE...are all greatly disturbed by the noise these motorcycles make driving through the alley!" he blurted.
Obviously, a lie. I drive my motorcycle very carefully through the alley. I know I'm not supposed to be there. It's clearly a pedestrian pathway. People are walking around me as I drive my motorcycle, ever so slowly and carefully, up to my spot and park it. You could not hear the engine if you were inside the building. It wouldn't be possible.
Slowly, I removed my helmet. I stood staring at the exasperated little man, writhing around like a worm caught out on the sidewalk after a spring rain.
"Do what you're going to do, bud," I offered. Then I turned my back on him and walked away.
He followed me, which I figured he would. But he doesn't have the access to even get into the building that I work in. He stopped at the security guards, good friends of mine. People I've talked to every day for nearly a year now.
"Who is that man? Do you know who he is?" he blurted to the security guards.
"No sir," they lied. "We do not know him."
But I came out and moved the bike shortly afterward, because I knew the little worm would call and have it towed. He was clearly unhinged. When a man is that far off of center, you generally don't want to mess with them any more that absolutely necessary. I'd pushed him to his limit. The game was over now.
So, today, when I rode in my bike, I parked on the street. That's why I parked here, on the street. Anxiously, I approached the bike...did I get a ticket? Did I get a ticket?
No ticket!!! Woohoo!!!
As I'm getting ready to leave, a woman pulls up on a motorcycle. Now, women generally don't drive motorcycles. Those that try, usually crash and then stop riding, either because they're dead, or they learned their lesson. But somehow, this woman is on a big cruiser bike and for some reason, she decides to park in the space immediately next to me. So, we bump handlebars as I'm leaving. Like..woman...seriously...wtf? Why would you park RIGHT next to me when the spot one place over is vacant? Use your brain, chick! Ugh!!!
So I leave. I'm crazy late for my flight to the airport so I pick it up on one wheel and go down market for about a block, pedestrians scattering before me like sinners before the 4 horses of the apocolypse.
There's not much traffic because it's only like 1:00 in the afternoon, so I'm flying through traffic going about 85. I have no idea what the speed limit is. I'm weaving through traffic like a rock star.
Get to the airport, and the taxis are all backed up like crazy, which wouldn't affect most people, but I use the taxi entrance to get into short term parking because my motorcycle won't trigger the arm to go up that controls access to the short term parking lot.
So, I'm weaving through this interminable line of taxis and take a little shortcut inside the garage which requires me to go the wrong way down the street for a short distance of about 50 yards.
Park at my usual spot, race inside, but the lines are insane. I tell the woman I'm going to miss my flight, and skip to the front of the line, although she protests and claims I don't have "permission", whatever that means.
Hand the boarding pass to the TSA agen and he's like..."Dude...you're in the wrong terminal."
FUck. Fuck. Fuck.
I always fly out of Terminal 1, but today, I'm flying on American out of Terminal 2. Fuck. Fuck. Fuck.
Turn around and race down to Terminal 2 where the lines are uneblievably long. I tell her I'm going to miss my flight, but, she doesn't care. A TSA agent comes through the crowd with a wheelchair, ducking and weaving under all of the little ropes that cordon people off into livestock-style chutes.
I just duck and follow him. Like he and I are traveling together. Following right right up to the very front of the line and stand behind him, planning my next move. Am I truly handicapped? Am I going to miss my flight? Am I with him or not? The brain is racing but not sure what to do.
The TSA agent at the podium looks at me and says..."Did someone send you here?" he asks.
"Yes." I lie flatly.
He just waves for me to approach him. Hand him my boarding pass and passport. He checks it. Asks me my name. I tell him and he waves me through. Now, I grab some bins and cut ahead of some women on the conveyor belt that feeds into the maul of the X-Ray machines.
They're falling all over themselves. Snorting and protesting and scoffing that someone would cut in front of them. I wouldn't normally do this, but they're so slow and so clueless. Just as dumb as sheep. So I cut in front of them and endure their insults and jeers. If they protest enough, I'm going to turn to them and say "settle down. you're going to be ok", but their protests never rise to the point I feel requires me to respond to them verbally.
Only when I get to the gate do I remember that my flight is delayed. Now, of course, I'm worried about my connection in Dallas. If we're too late, then I'll miss my connection and be stranded in the middle of the country. But eventually, they let us board.
I'm in 23F on the window, and this guy is in 23E. But when someone comes and confronts him, he panics.
"I'm in 23E," the man offers.
The idiot beside me looks at the arm rest between us which is clearly labeled 23E.
"He's in 23E," the man beside me replies, pointing to me.
"No. I'm in 23F," I reply immediately. I point to my arm rest which is clearly labeled 23F.
Eventually, the idiot in 23E realizes he's the one in the wrong seat. He should be in 23B. So, essentially, he's on the wrong side of the aisle. He should be in the middle seat across the aisle. Like...how does a grown man make that mistake?
These people are so painfully stupid.
We take off and I fall asleep before they even bring the drinks around. When I wake up three hours later, we're landing in Dallas.
Even though we're over an hour late, I still have plenty of time to make my connection because I was scheduled to have a 2 hour layover.
I get to the gate and we board the flight. A little Embraer.
The people here are all flying to Jackson, and now things are different. Now, you feel like you're in someone's living room.
Now, we're on the plane getting ready to take off...but it's for Jackson, right? So it's like..."Your cousin is Julie Smith? She's in our church. There every sunday. Let me get your emails address..."
His wife was Carol..my wife is the oldest daughter of Julie...
They're all piecing together the quilt. The fabric that weaves us all together. Her daughter was Julie's 3rd cousin.
Hilarious. Just like over dinner tables in Monticello.
Not that so much that it's funny to see people piecing together "who do you know...and how are we related..."
this is standard dinner table conversation in the Mississippi pine forests but farrrr removed from conversations in the city.
In the city, everyone is a stranger and no one speaks. You learn not to even make eye contact. But in the country, everyone knows everyone else and if you don't step up and confess who your related to right off, there's gonna be trouble.
Mississippi is small and polite. Genteel. Society here is a tightly knit fabric.
The city is a nightmare of random strangers showing up in a bar and saying "Hi, handsome. I'm ready to go home."
One man says it's the first time he's flown.
The old man beside me somehow doesn't grasp the concept that the armrests on either side of him are not exclusively his. He sits like he's in his own private chair at the dinner table.
Eventually, I elbow him enough that he begins to understand how the "shared armrest" concept works. Either we can jockey for elbow room the entire flight to Jackson, or we can both remove our elbows from the arm rest and enjoy a sort of detente, akin to the armistice signed between Best Korea and South Korean. They are still technically at war, they just agrees to cease hostilites.
He starts coughing and wheezing and sneezing and blowing phlegm all over the plane. It's flights like this that make me question my own sanity. He's blowing snot into a rag and rocking back and forth. O Christ why doesn't someone get him committed into an old folks home so that normal people won't have to suffer through his fits?
Today is not a great travel day, but Monday was so much worse. On Monday, the jackass tried to leave me in the parking lot. It's the same stunt he's pulled before. I park my car. They hand me a slip, and when I turn to unplug the iphone charger from the cigarette lighter so iit won't drain my battery, the fucking bastard pulls away and leaves me, which is not a good start to a Monday.
So this time, I run him down and dog cuss his ass good and take my seat on the shuttle bus.
As soon as I get to the airport, I get the announcement that my flight is delayed. It's raining and foggy in San Francisco, which sucks because I don't have my Givi case on my bike and I don't have my rain gear because it goes in the case and we've already mentioned the case I think.
So, I'm looking forward to a delayed drive into work through the rain which is going to suck.
When we finally get to SFO, we land, but there's a plane at our gate, so we sit on the tarmac for another half hour. Finally, we get to the gate and I rush to get on my motorcycle.
The bike is really my one true joy. I love riding the bike through the city. it's a much needed adrenaline rush. Dangerous as hell, of course. But not something I could live without.
Posted by Rob Kiser on November 4, 2012 at 8:13 PM : Comments (0) | Permalink
Walking in - 10/24/12
10/24/12
Walking In:
Another solid rain last night. I lay in bed listening to the rain fall on North Beach.
Up Filbert Street. Down Kearney Street. Very cool this morning.
Up Union Street. The rains really pounded the New Guinea Impatiens and the Trumpet vines last night.
And now down the Montgomery Street steps.
Green Street ends in a little dead end full of Jags and Beamers and private bay-view patios behind sharpened steel spiked fences and...I get it, OK?
I understand the allure of class warfare.
But the reality is there will always be people who are better off than you are.
But there will always be people who are worse off also. And if we chant "Eat the Rich!" and shut down the banks and tax the job creators to the hilt,
then we're left with nothing to show for it but bloodied hands and the economy of Paraguay.
I pass through the shadow of the tallest building in the city. Shredder trucks drive up and grind documents the world will never know into mulch.
The guards stand before the banks, defending them just the way we didnt defend our embassy in Libya.
Inside the Bank of Guam, bright red Calla Lillies behind tempered glass.
And the truth is that the city hardens you like the sidewalks.
Sharpens you like a whetstone, 'till you shine like a rich neighbor's fence.
And you learn not to say 'Hello' to people on the street. Learn to avoid the seeking gaze of the downtrodden.
Gradually, I come to realize that the lights on Montgomery Street are timed perfectly as I walk along such that I never have to break stride. I can walk the length of Montgomery Street without stopping a single time.
A homeless guy with a double baby stroller and a car jack.
They tried to get rid of the Occupy protesters. Fenced them out from their encampment and power-washed the sidewalks until they shined as new.
But the Occupy protesters just moved down to Montgomery and Market, as persistent as fire ants.
I ask they flower lady if it hurts business and she says 'Yes. Please. Call the city. Every little bit helps.'
Grant's pipe shop on Market has gone out of business.
At Portico, they're getting ready for the lunch rush as homeless cough up phlegm onto the sidewalks.
The smell of fresh hobo feces in the morning are as I cross Market.
Impatiens and Asparagus Ferns and Fuscias and a few tenacious Fox Gloves.
I'm at work.

Posted by Rob Kiser on November 4, 2012 at 8:06 PM : Comments (0) | Permalink
San Francisco
"There is no way to give up San Francisco, once you have fallen under its spell. You keep looking for the magic, and now and then, when the wind and the light are right, and the air smells ocean-clean, and a white ship is emerging from the Golden Gate mist into the Bay, and the towers are reflecting the sun's last rays - at moments like that you turn to the ghosts and ask, "Was this the way it was?" and there is never an answer..." - Herb Caen
Posted by Rob Kiser on November 4, 2012 at 6:08 AM : Comments (0) | Permalink
November 3, 2012
October in Mississippi
Carrie took this pic of me shooting a small cypress swamp off of the Bouie River. This is near Cowboy Jim's Riverside Restaurant between Prentiss and Collins, MS.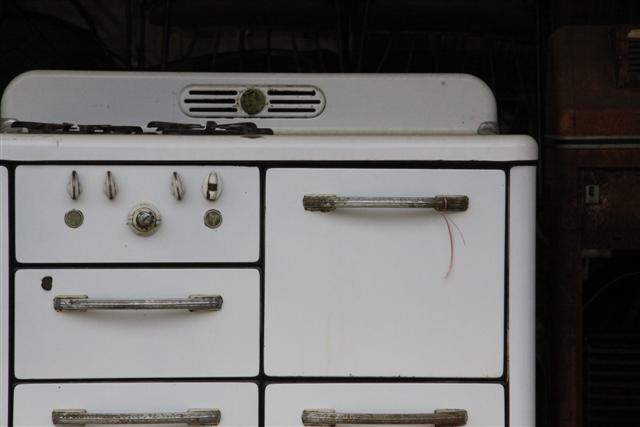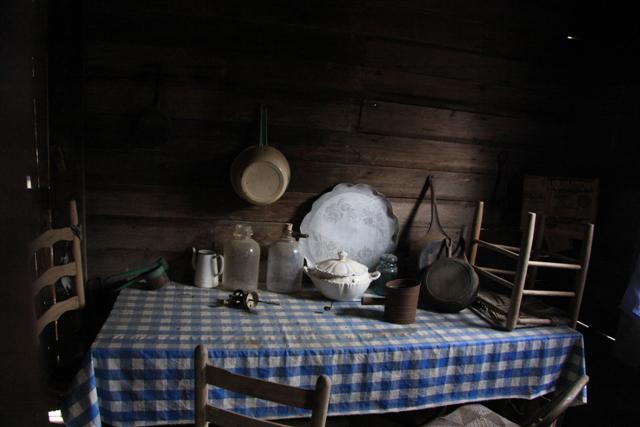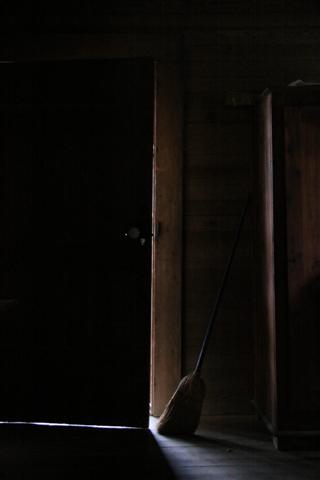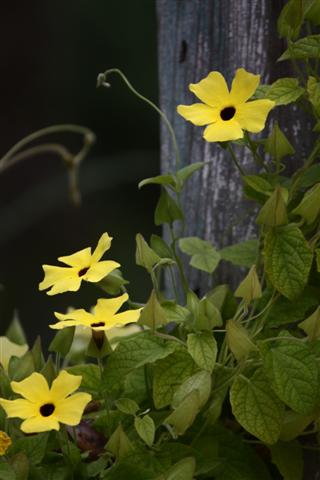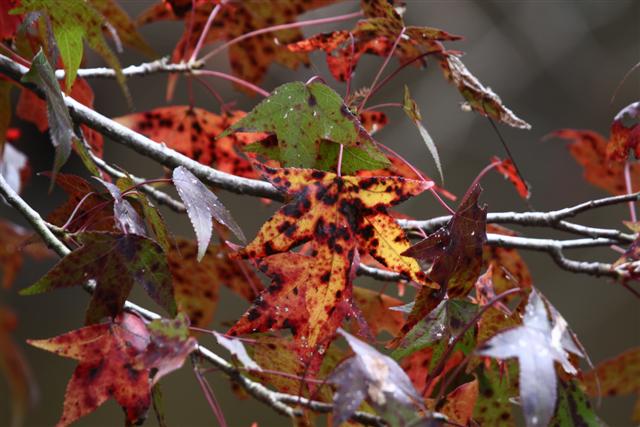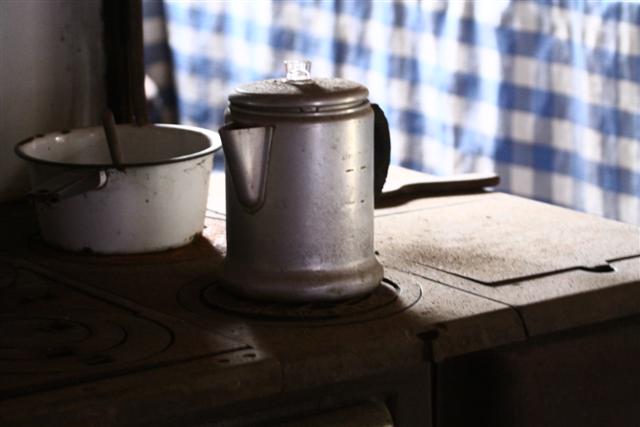 Posted by Rob Kiser on November 3, 2012 at 5:43 PM : Comments (0) | Permalink