« November 2011 | Main | January 2012 »
December 23, 2011
Town Donuts
"The world breaks everyone and afterward many are strong at the broken places."
- Ernest Hemmingway, A Farewell to Arms, 1929
I'm working on a project out here in California's "Central Valley". The Central Valley used to be a desert, but they figured out how to irrigate it, and now the Central Valley is the nation's "bread basket". They grow grapes, artichokes, asparagus, rice. You name it.
Stockton is the county seat of San Joaquin County. This is the heart of the Central Valley, but it's famous not because of the produce. Stockton is famous because it leads the nation in foreclosures. Over the last 2-3 years, 1 in 10 houses have been foreclosed.
During the day, the only people in Stockton are those that can't make it on their own. An entire city populated exclusively by the mentally retarded, the physically handicapped, drifting drug addicts, and others who, for whatever reason, settled into Stockton but couldn't manage to extract themselves from this little trap.
Everyone that passes me on the street at lunch is in a wheelchair, motorized or not. Or they're hobbling by on crutches. Those that can manage to walk unassisted stumble by drunk and high on Lord knows what, driving their worldly possessions through the streets before them in broken shopping carts. The upper crust of this human crisis procures bicycles, and ride proudly through the streets of Stockton. 5 or 50, it makes no difference. A bike serves them equally well.
Stockton is also famous for being the murder capital of California. On a per-capita basis, Stockton leads the state. 56 murders in 2011 and counting, in a town of less than a quarter of a million people.
At night, I leave work and walk a block to my car wearing a suit and tie, looking over my shoulder like a hunted animal. Dark people on bicycles dart past me in the night like shadows.
All the buildings are boarded up, ensconced behind more razor wire than the Western Front ever saw. Surprisingly, there's a little store across the street from my office with a simple sign that reads "Town Donuts".
I tend to eat lunch here because I'm not allowed to eat at my desk for whatever reason. So I sit in this little Spartan store and choke down a hamburger or some fried chicken for lunch (they serve more than donuts, it turns out).
I'm so scared by the local criminals that I jaywalk intentionally to avoid the idle gangs loitering on the sidewalks. They're seriously considering instituting Martial Law in Stockton. I'm not making this up.
So I dart across the street and dash into the safe harbor that is Town Donuts and this little Asian woman keeps the store.
"How is it that you run this business here?" I ask her, incredulously. "Are you afraid for your life? Have you been robbed?"
"No," she explains in broken English. "We never been robbed."
"How long you've been here?" I ask, thinking she's probably not understanding the gravitas of the situation. Probably they've only been off the boat for a few months and her days are numbered, I figure.
"We been here 14 years. We have never had no trouble. Everyone they knows us. Don't give no trouble."
I believe her, of course. It's just hard to understand how this could be true. How this little dainty asian mouse could be here, running a profitable business in the middle of what is essentially, a war zone.

Continue reading "Town Donuts"
Posted by Rob Kiser on December 23, 2011 at 11:10 PM : Comments (1) | Permalink
December 19, 2011
Postcards from December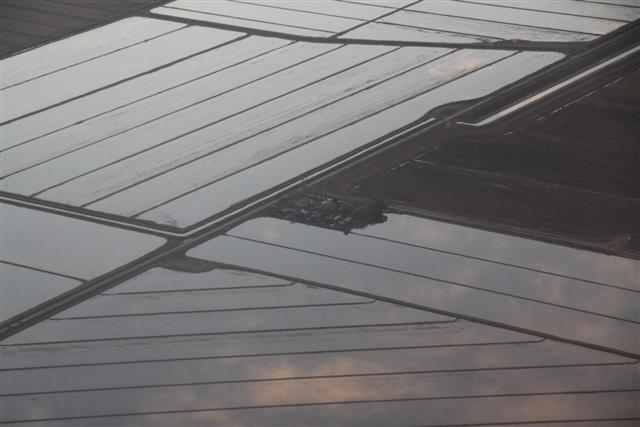 I'm sort of skipping across the earth like a stone again, in a manner that makes most people dizzy, I think. I cobbled together a few images from over the last month or so. Most of these images were captured on a phone camera. Some on my iPhone. Some on the phone-cameras of others. A few shots from one of the Canon cameras.
This slideshow features a song by a local Denver techno duo called 'Breathe Carolina'. The band was named after a dream the founder had where a girl named Carolina was dying and he was yelling for her to breathe. The song is called Blackout.
The images are compiled into a 9 Meg (3:03) Adobe Flash slideshow (11_december.swf) that you should be able to open and view with any browser (Internet Explorer, Firefox, Safari, etc.). To view the slideshow, just click on the photo above.
Image post-processing was done in Adobe Photoshop CS5 Extended. The slideshow was created using Imagematics Stillmotion Pro.
Click here to view the other slideshows.
Posted by Rob Kiser on December 19, 2011 at 9:16 AM : Comments (0) | Permalink
December 16, 2011
Windows 7 Blows
Windows 7 sucks so hard I don't know where to begin. But, I think I'm through with it. It's impossible to connect it to a wireless network. It won't rotate photos. I think I'm through with this POS operating system.
Posted by Rob Kiser on December 16, 2011 at 7:25 PM : Comments (3) | Permalink
The Battle of the Bulge
Rare photos from the Battle of the Bulge.
Posted by Rob Kiser on December 16, 2011 at 6:45 PM : Comments (0) | Permalink
December 12, 2011
The Norwegian Butter Shortage
According to this article, the reason for the Norwegian butter shortage has been blamed on "a rainy summer that cut into feed production and therefore dairy output, but also the ballooning popularity of a low-carbohydrate, fat-rich diet that has sent demand for butter soaring."
Obviously, that is not the true reason for the butter shortage. What's the real reason for the butter shortage? Anyone? Anyone?.
Posted by Rob Kiser on December 12, 2011 at 9:47 PM : Comments (3) | Permalink
December 10, 2011
Cool Trivia
Posted by Rob Kiser on December 10, 2011 at 7:53 PM : Comments (0) | Permalink
The Tragedy of the Commons
This is the best explanation available for why the U.S. government can't balance the budget.
http://www.hoover.org/publications/defining-ideas/article/102281

Posted by Rob Kiser on December 10, 2011 at 6:16 AM : Comments (0) | Permalink
December 9, 2011
Copy iPhone 4S Photos to Windows box
So I went over to the dark side and got this iPhone 4S, which I actually like. But I hate Apple and iTunes more than words can say. So, I was reluctant to even connect the thing to my computer, but finally I did break down and connect it to my new laptop. My laptop runs a Windows 7 64 bit O/S, so I installed iTunes and then I'm not really clear what it did. It indicated that it synced the photos to my desktop, but I couldn't find them of course. No doubt they're forever locked into some proprietary format deep inside of iTunes and, unless they can bring Steve Jobs back from the dead, I'll never be able to simply view my photos as jpg files. That's just a dream, and that, in a nutshell, is why I hate Apple, iTunes, and people that drool about how great Apple is.
I start searching the web, trying to figure out where the photos were hidden, and in what format. I'm reading about the folder named "iPod Photo Cache" and SQLLite backup folder files ending with ".mdbackup" and the iPhone Backup Extractor and I'm so mad I could spit nickels. I want to start killing strangers.
But then, I stumble across this little gem:
7x64 (or any Windows OS that recognizes an iPhone as a USB drive (XP, Vista))

Plug your phone into the PC
Select it from an Explorer window
Click the only thing in the next window until you see pictures
(Internal Storage/DCIM/800AAAAA (could be different for you)

Ctrl+A
Ctrl+C

Navigate to the folder you want them in

Ctrl+V

Original photos TADA!

Yeah, so that worked for me. Basically, you just hook the iPhone up to the PC and open Windows Explorer. Then, keep drilling down into the iPhone until you see the photos. My Apple files are located at:
"Computer\Apple iPhone\Internal Storage\DCIM\860OKMZO"
Control-A and Control-C to copy them. Then Control-V to paste them onto my laptop and voila. Easy peasy. :)
The problem I have now is that I can't rotate the images in Windows 7. With Windows Photo Viewer, the rotate arrows were greyed out at first. Eventually, I realized it was because I was looking at the photos on the iPhone, instead of on my local drive. However, I never was able to get the photos to rotate. Windows 7 is, IMHO, a huge step backwards. I mean, I'm willing to learn a new O/S. I'm not inherently against progress, but every single thing I see in Windows 7 sucks in a big way. They took away the LAN connection icon from the System Tray. It's nearly impossible to connect Windows 7 to a simple Windows Workgroup. And now, I can't even rotate photos? Seriouly? WTF Microsoft? WTF?
Posted by Rob Kiser on December 9, 2011 at 8:31 PM : Comments (0) | Permalink
Lunar Eclipse tonight
http://www.bbc.co.uk/news/science-environment-16116227
Posted by Rob Kiser on December 9, 2011 at 8:09 PM : Comments (0) | Permalink
DB Cooper case solved?
http://www.dailymail.co.uk/news/article-2070038/DB-Cooper-case-solved-FBI-tells-niece-skyjacking-suspect-matching-fingerprint.html
Posted by Rob Kiser on December 9, 2011 at 5:28 PM : Comments (0) | Permalink
December 3, 2011
The 45 Most Powerful Images Of 2011
http://www.buzzfeed.com/mjs538/the-most-powerful-photos-of-2011
Posted by Rob Kiser on December 3, 2011 at 6:20 AM : Comments (0) | Permalink
December 1, 2011
I won't have to pay the mortgage any more?
Posted by Rob Kiser on December 1, 2011 at 12:43 PM : Comments (0) | Permalink
Poland's last known Battle of Britain pilot is buried in a state ceremony
http://www.washingtonpost.com/world/europe/polands-last-known-battle-of-britain-pilot-is-buried-in-a-state-ceremony/2011/11/30/gIQA6zkfCO_story.html
Posted by Rob Kiser on December 1, 2011 at 10:49 AM : Comments (1) | Permalink
Gonzo Reloaded - Midget Wrestling Night
My buddy Rob K has a post up called Midget Wrestling Night about strippers, midgets, and economics.
Posted by Rob Kiser on December 1, 2011 at 7:32 AM : Comments (0) | Permalink
Jet Man Flies with Jets
Posted by Rob Kiser on December 1, 2011 at 1:18 AM : Comments (0) | Permalink