« The Khan Academy | Main | Geronimo Driving a Car »
October 27, 2011
Hiker Gets Hyopthermia on Vancouver Island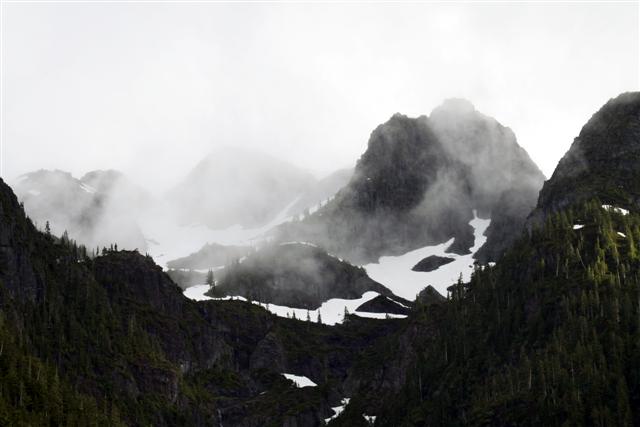 Above: A North Island mountain range on Vancouver Island. August, 2011.
This guy will probably end up on an episode of I Shouldn't Be Alive. I was just up there (on Vancouver Island) in August, and it was cold and rainy then. Can't imagine what it's like in October. The landscape on the north end of the island is rugged, with mountains rising dramatically from sea level to thousands of meters.
Update: Angus has pointed out that this guy got lost north of the city of Vancouver, not on Vancouver Island. My bad. :)
Posted by Rob Kiser on October 27, 2011 at 5:44 PM
Comments
Oh rob, consider me a nit-pickity canuck, but american ignorance of canadian geography (remember you thought it was 300 miles to Alaska after you crossed the border?)dictates I point out an error. Anywhoos....the guy in the story got lost on the north shore, north of Vancouver. YOU travelled on Vancouver ISLAND. Not one and the same dude. Sorta like saying Catalina Island is part of Los Angeles.
Posted by: Angus on November 8, 2011 at 9:17 AM
Post a comment