« Day 4: The Olympic Peninsula - Astoria, OR to Victoria, B.C. | Main | Day 6: The North Island - Victoria, B.C. to Port Hardy, B.C. »
August 12, 2011
Day 5: 'No Route Planned'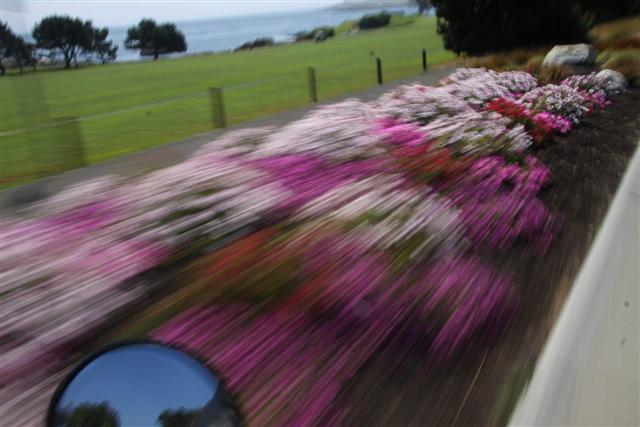 Vital Signs:
I am alive and well and resting quietly in Victoria, in the Canadian province of British Columbia, on the shores of the Juan de Fuca Straits.
Miles driven today: 96.2
Miles driven this trip: 1,243.7
Photos captured today: 327
Photos captures this trip: 4,503

'No Route Planned'
I wake up this morning and I can't get an RDP tunnel established through the internet. Can't take over my computers at the compound in Colorado. So, this sucks, of course.
I'm having a major technological meltdown. This always seems to happen when I travel. You throw a few thousand dollars worth of electronics in a backpack and haul it halfway across the continent and the next thing you know, everything's broken. Go figure.
I go to the information center downtown near the harbor in Victoria, and walk into the information office there and one of the girls asks me where I'm heading.
"Alaska," I reply. Finally, I'll be amongst people who understand me. Who can help me fill in some of the gaps in my plans. Knowledgeable people, trained in the way of travel. Experts that will rattle off all sorts of juicy tips on how to get around the great white north.
"Alaska? Are you insane? That's like thousands of miles from here."
Not really the answer I was looking for. This really sucks. No one at the counter has ever heard of anyone stupid enough to try to drive to Alaska, apparently.
She pulls up Google maps on a PC and starts trying to determine if it is, in fact, possible to drive to Alaska. This sucks. Because, these are the experts. Suddenly, the doubt sets in a like crime wave. I've been driving a dirt bike for days. I've driven 1,200 miles to get here. And now, they're insinuatng that it would be easier to drive to the moon than to Alaska.
We try to nail down what the ferry schedule is going to be. She brings it up on her PC. The ferry runs from Port Hardy to Prince Rupert. The ferry takes 14 hours one way, and bounces back and forth between the ports like a pingpong ball in a dryer. In August, it leaves Port Hardy on even numbered days. Meaning that it leaves Port Hardy in the morning of Friday August 12th, and Sunday August 14th.
Today is Friday, August 12th. So, it left this morning. I'd like it to leave tomorrow morning (Saturday, August 13th). That would give me a day (today) to drive up to Port Hardy. But no. It won't leave until Sunday morning.
This sucks in a big way. It means that, if I drive "Up Island", as they say...up to Port Hardy in the "North Island" today, then I'll be stuck there for a day, with nothing to do, in some tiny fishing village in the middle of Nowhere, Canada.
Now, I have to rethink my whole plan. One thing that Angus was adamant about, however, was sticking with the original plan. After a couple of beers in Port Angeles with my Harley crew, I tried to get Angus to tell me that my plan wasn't good. Or sound. Or practical. Or feasible. I had, after all, just pulled it out of my @ss. It wasn't well thought out. It was more like throwing darts at a map type of planning. But he wanted me to drive up to Port Hardy and cross over in the ferry to Prince Rupert. He said it would be an amazing cruise. The boat, apparently, goes up the inland passageway for some distance, which I wasn't initially aware of. I thought it was basically a quick cut over to the east to the mainland. But no, now I understand it goes some distance north, and weaves between the islands.
But, it won't leave tomorrow morning. So, this is a huge monkey wrench in my plans. A major issue. A conundrum.
This is the problem with being on the road. With planning. With dropping out and doing what you want to do. The question is time and money. How much time can you spend? How much money? What's the quickest way to get to Alaska. What's the cheapest way? Should I take the ferry to Vancouver and then take a cruise up to Ketchikan? Would that count? Or would people say I backed out of "Driving to Alaska", because the bike didn't make it to the state line?
All of these decisions are cascading over me like confusing raindrops. What to do? What to do?
Also, I'm not clear that, if I get to Prince Rupert, that I'll be able to get to Alaska anyway. It's all very confusing. And these little trollops in the information booth are as useless as tits on a boar. I can use google maps myself. I don't need a woman to do the typing for me.
I drive to a Starbucks, that plague that infects the earth, as fire ants infect the south and pigs ruin the rain forests in Hawaii. I'm able to connect to my home servers, finally, and upload the photos from yesterday. This means that the hotel was blocking my RDP requests. I knew it. They blocked port 3383. I told them they were doing it and they lied to me and said they weren't. Those b@stards.
Eventually, through Google maps and wikipedia, I determine that I can get to a little hole-in-the-wall town in Alaska called Hyder, Alaska, which is just across the border from Stewart, B.C., Canada.
So, you can drive there. Also, most importantly, there's a sign there where I can get a photo. And that gets me out of my predicament. That's a win, in my book. I said I was driving to Alaska, and this works. I drive 300 miles north across Vancouver Island, take the ferry from Port Hardy to Prince Rupert, then drive another 300 miles to Stewart, and then drive across the border into Hyder, Alaska. There it is. That's the plan.
But now, that means that I have a day to kill. And time is a demon when you're on the road. Normally, you're driving 80 mph, just mainlining adrenaline. The machine runs on gas but the body runs on adrenaline and testosterone. Now, I have a day to kill. What to do?
I decide to drive around the coast in the general vicinity of Victoria. So, I sort of head south, hit the coast, and turn left, heading East. I look at the GPS, and it says "No Route Planned."
The GPS is a funny animal. I keep zooming out, to try to get a perspective of Vancouver Island, but gradually I realize that, as I zoom out, everything changes. Details disappear. New shapes appear. Gradually, the entire island comes into focus. But I think that this is what's wrong with us. With humanity. It's that we don't zoom out enough to see the big picture. We're all so caught up in our day to day activities, that we don't really see the big picture. We don't spend enough time thinking on a higher level. We spend too much of our thought processes focused on the World Series or Global Warming. But not enough time thinking about what could make people more productive. More efficient. More happy. More fulfilled.
And the people that are doing the planning, the thinking, the organization - the people that all want to be in power - the ones that are all reaching for the microphones, are communists, tree-huggers, socialists, or worse.
The things that bother me when I ride is that math is all invented. It was all dreamed up by mankind. So was the number zero. Western Civilization didn't know about the number zero until the middle ages. They got it from the Muslims, I think.
The problem that I have, philosophically, is the things that we've made up. Time. Math. Gravity. I think that these things exist within our minds, but they're just shared ideas. Shared dreams. Shared visions. I really don't think that they exist in nature. I think that these fields are just delusions man created. And I have a degree in math. It's not that I'm dumb. It's just that I question the precepts we were handed. Almost to the point of heresy.
An interesting observation is the following: Before the heliocentric theory of the solar system, they believed the earth was at the center of the universe. This was the commonly accepted theory of the day. They were able to perfectly predict the motion of the planets, including the confounding retrograde motion, with a series of cycles and epicycles. They were able to predict the motion of the heavenly bodies with incredible accuracy.
This was before the heliocentric view of the universe was accepted. So, the point is that, they were able to explain all of the observed results, and accurately predict the future motion of the heavenly bodies, with a completely different paradigm. A completely different understanding. A totally different key to explaining the motions of heavenly objects. And it worked perfectly.
So, my point in all of this, is that I don't really think that it makes any sense at all to talk about how things "truly" are. I think that "truth" is an illusion we all chase because we're too naïve to know any better. There is no overall truth, I think. I think that any set of rules that explains that observed results should get equal footing. There are even competing theories to explain why light makes different colors. It doesn't really matter what's "true". What's important is to be able to explain the past, and to predict the future occurrences. If two models function the same, then they are equal.
In the future, we may well have a completely different understanding of time, space, and the universe. This is something that stumped Robert M. Pirsig. That truth is a function of time. But I think that it's exactly right. I think that truth is a function of time. Or, more accurately, truth doesn't exist. And our understandings change over time. This is what I believe. This is what I think about as I ride around this little portion of Vancouver Island.
The Scooters
Now, for those of you playing the home game, there is a pecking order among motorcyclists that goes something like this:
1. Harley Riders
2. BMW Riders
3. Rice burners
a. Honda
b. Yamaha
c. Kawasaki
d. Suzuki
4. Scooters
Now, as a general rule, when you pass another motorcycle, you always wave. This is just etiquette. It's what is done. It means this: "I'm cool. I see that you're cool. How's it going."

The probability of the other person waving back to you is as follows:
1. Are they on the same bike as you? (98% success rate)
2. Are they on a bike at about the same caliber as yours? (Nearly 95% success rate).
3. Are they on a scooter? (4% success rate).
4. Are they on a Harley, but rough looking? (90% success rate)
5. Are they on a Harley, but ultra-clean cut, rich, stuck up looking? (60% success rate).
Now the people on the scooters won't wave, no matter what. I don't think it's because they're pretentious. I think it's because they're hanging on for dear life. They've got that "deer-in-the-headlights" stare as they go by, and you wave at them, but I think they're trying so hard not to crash, that they don't get it. I think that they just don't get they're on two wheels and you're on two wheels and, therefore, a sort of secret brotherhood exists.. I think that they don't get this, and that they never will. So, they never wave. Let it go.
As I ride around the island, I see a couple on a BMW GS1200 pull into a little turnout and I follow them, for whatever reason. Just comrades. They have saddle bags. They look the part. So I follow them. Sort of run them down and try to talk to them. I dunno why I do this, but I do.
Now, as they pull up into the parking lot, there's a young lady standing there. She attempts to communicate with them, but they pass her, loop around and stop.
I attempt to talk to them. He waves me off. "If you want to talk, come up here," he offers.
He loops back to the girl I'd previously seen. Parks the bike, gets off, and gives her this big breast-squeezing hug and I realize that I'm seeing something special. This is like those photos of people coming home from the war to see their daughters for the first time.
Gradually, it comes out. She's his daughter. He and this woman riding with him on the BMW have been driving around the earth for a year. It has stickers all over the saddlebags from counties I've never heard of. They've been on the road for a year. They flew from Australia to LA and just came home for the first time in a year. This is their reunion. I am a witness. It sends chills down my spine.
"Dude...seriously...I'm not worthy. How did you do it?"
"We sold a big house," he explains, and hands me a business card. I think how silly my little furtive jaunt up the coast seems in comparison to a real road trip. I should quit and go home. Pack it all in and admit defeat.
I leave them and continue my sort of wandering loop around the city's coast.
The coast of Vancouver island is inoffensive, at best. The island is covered with beautiful flowers, this is true. And it's nice to see what the London Plane tree looks like when it isn't pollarded beyond recognition, like they all are in San Francisco.
I drive around the coast near the city of Victoria, but I've seen a lot of coasts. At this point, I've see the western coast of North America from Cabo San Lucas to Port Angeles. So, color me jaded, I suppose. Yes. I see there's a coast. Mmmmhmmm.
It's not as dramatic as Oregon's coast, or as broad as California's beaches. Or as white as Florida's beaches. But yes, I see that there is a coast. Yes. There it is. OK.
I'm really way out of my comfort zone, here. Let's be honest. I'm in a 3rd world country. I'm driving around a town I've never even heard about. OK. Well, that's not completely true.
The real reason I came to Victoria is that Dr. Charlie told me about it probably 20 years ago or so.
"Victoria was beautiful. The flowers were amazing. But you always like the places where you have good weather," he explained.
So, I'd always wanted to check it out And now, it's August. It's the time to be here. So, I'm here. This is it. This is where we are. Check your coat at the door.
He said it was beautiful. The flowers were amazing. It is beautiful. And the flowers are amazing.
Eventually, I end up at the Butchart Gardens, but they want something crazy like $32 to go in, and I just decide it's too gay to go to anyway, so I blow out of there. But, at least I've driven around Victoria some anyway.
I decide to go and buy some stickers that say Victoria on them. Because, at least I've been somewhere halfway cool on my bike. I'll definitely need some stickers. Mine don't say Pakistan or Uruguay, but they're better than nothing.
I find a little tourist store on Government street and they sell Victoria stickers and she says it's seventy five cents, and I hand her a dollar. She's deep in the midst of gift wrapping a turd for some other customer and I'm like...here's a dollar...we'll call it even...and I take the sticker and start to leave.
"Sir, I have to ring you up."
"The money's on the counter. Call the police." I offer and go outside to put the sticker on the bike. I'm so happy with the results, that I go back in and get another.
"I'll make you the same deal," I offer. "Are the police on the way?"
"No."
And I go put the other sticker on my gas tank.
I go back to the hotel, and attempt to explain to them that they're blocking port 3389 on their internet connection. These six oriental eyes squint back at me. They can't get it. I'm speaking a different language. "Just, if someone else ever asks you if you're blocking Remote Desktop Protocol (RDP) requestson port 3389, you are."
At the computer in the motel office, a meth addict plays solitaire.
They all look at me. Like beavers at the apocolypse. Squinting into the dawn. Shared confusion. They all nod, but no one understands.
The meth addict picks at the scabs on her arms.
I leave to search for a new hotel that doesn't impede my RDP traffic over the internet. Senseless, really. And they're too dumb to understand it. I explained it to them as clearly as possible, but it didn't stick. I'm sure of that.
I drive further down Gorge Street, where even the meth addicts are afraid to go. I end up at a place called Robin's Hood. It's so bad that they actually pay people stay there.
I check in, as take a shower as some dimwits out back try to get a car running in the parking lot out back. They start it about 140 times, each time giving it the old Italian Tuneup. Basically, rev the engine until it red-lines, and see if that solves it. Sometimes, it works, in theory. But not this time. Instead, the dimwits continue to rev the engine, and every time they let off the gas, it dies. There is some discussion. Then it is started again, and the cycle repeats.
Finally, I call the front desk. "Seriously? I mean what the fvck? They've started the car 140 times. It's not running right. They're obviously not mechanics. Tell them to knock it off. They're not capable of fixing it or it would be fixed by now. Besides...are you supposed to be working on a car in a motel parking lot? Isn't there some zoning ordinance against that?
I leave the hotel, and decide to try to find the Honda dealership to get an oil filter so I can change my oil. Eventually, I roll up to the Honda shop and when I get there, I'm surprised to see a gaggle of bikes out front. They're having some sort of extravaganza going on...I have no idea what. But scads of bikes out front. A roach coach selling Mexican food in the parking lot. A zoo, basically. I just wander into the back and ask the woman to get me an oil filter for a 2004 XR650L. She comes up with one, and hands it to me. I walk outside, and as I step out front, everyone seems to be starting a bike at once.
"Dude...what's the deal? Where are y'all going?" I ask.
"We're going for a little ride," he replies. I'm like...how cool is that? All of these dudes are taking off for a "little ride", and here I am with no place to go and all day to get there. Everything I own is in my little suitcase and Givi case. I rush to start my bike up, and I catch them at the first light.
"Dude, how long will y'all be gone for?" I ask
"About 30 or 45 minutes," he replies.
"Can I tag along?" I ask.
"Sure," he replies. "No problem. You go up ahead and I'll bring up the rear."
The light turns green, and we're all rolling. This is great. Orgasmic. A testosterone tidal wave. I don't normally ride in groups, but they seem to stagger, right, left, right left, etc. So, I follow suit. That puts me on the right in the group riding configuration. I get there and try to stay there.
We're rolling north and, by chance, up the same up road I went up earlier to go to the botanical gardens. But I have a feeling we're not going to the gay gardens this time. We're rolling north out of town. I try to count how many people I'm riding with. Eventually, I settle on a number. There are nine of us.
We're rolling down the highway and I'm thinking that this is the coolest ride I've ever been on. A special cruise around Victoria island by the Honda employees. I figure we'll be riding wheelies and doing nose stands any second now.
As we roll down the highway, people see us and start screaming. You think I'm making this up, but I'm not. A dude rolled down his window and yelled "Heaalll yeaaahhH! Team HONDA!!!!" I sh1t you not. This happened.
We're rolling down the street with rumbling exhaust systems. Tires and helmets. Just itching to open these things up, and people are cheering for us. I swear. This is as good as it gets. I could die right now and be happy.
But gradually, it dawns on me what's going on. They're trying to drum up sales, so this guy is taking these bikes around to dealerships and letting people take test drives on the bikes. They're pushing some Honda CBF's, which I've never even heard of. Some sort of unholy hybrid between a racing bike and a touring bike. I dunno. Crossover bikes are all about compromise, I suppose. But I'm not interested in them. I like my bike.
We roll back to the Honda shop about 30 minutes later.
"Hey, if y'all want, I shot some pictures of the ride. If you want, I can send them to you."
"You shot pictures while we were riding?" the guide asks incredulously.
"Yeah."
"How?" he asks.
"Well, when I'm driving, I tach it up, let go of the bars, and shoot through the lens," I explained.
"You were driving with no hands and taking pictures while we were riding?" he stammers.
"Yeah."
"Wow. That's pretty good."
"It's a trick I invented a few years back in Mexico," I explained.
"You drove your motorcycle to Mexico?"
"Yeah."
"Where are you going now?"
"Alaska."
"Dude. That's hard core. Yeah. Send us the photos. Here's my card."
And I bid them goodbye and head hack home to my little crack addict hotel with the numskull mechanics out back.
I go out to the Irish Times Pub on Government Street and View at the top of Sebastian square. I'd sent a guy an email earlier in the day, asking him to sell me his Canon EOS 50D, since I'm down to one frame and it's positively killing me. If this frame goes, I can't shoot, and if that happens, I'll hang myself. A plight worse than death.
The guy is suspicious though, because my cell phone has died, so he can't call me.
"Dude. I want to buy your 50D. Come meet me at the Irish Times pub. I'll buy you a beer."
"Do you have $700 cash?" he asks.
"Doesn't everyone?" I reply.
But this puts him off. He thinks it's a scam. He's not wanting to meet me. I need his camera.
I ask Brian to call him from Hawaii to Canada to tell him to come meet me and quit being a gay wad.
Brian calls him and the guy shows up. We make a deal, and he fades into the night.
Today has been a nice, relaxing day, with very little riding. Now, to go to bed early, and get up in the morning for a solid 320 mile ride tomorrow up "North Island" to Port Hardy. At least I'm back to two frames, at this point.
----------------------------------------------------------
Radiohead: Just (You do it to yourself)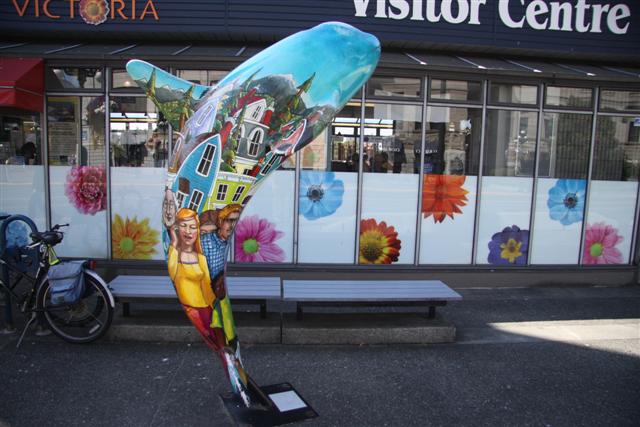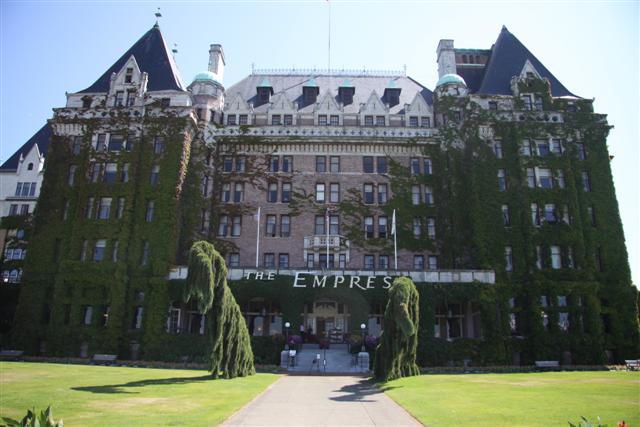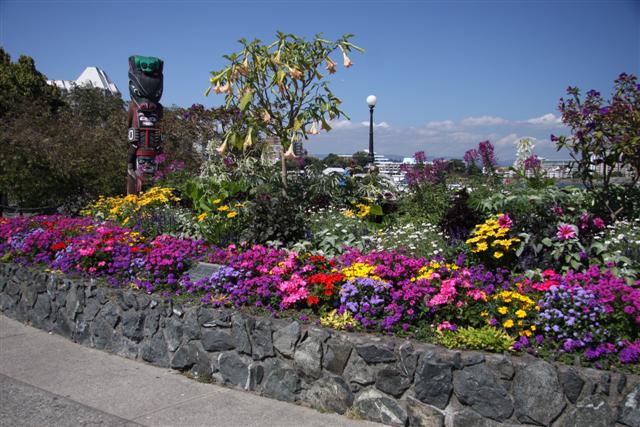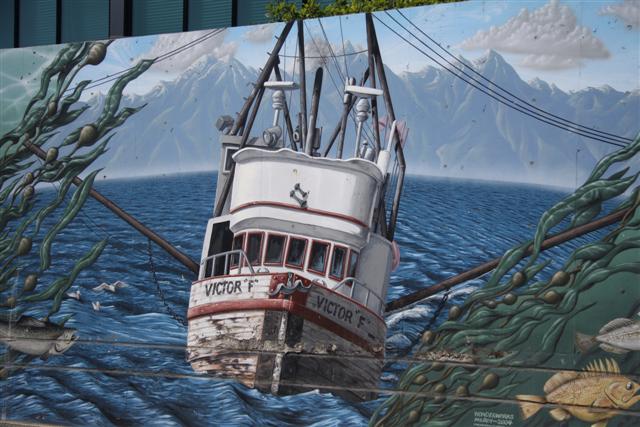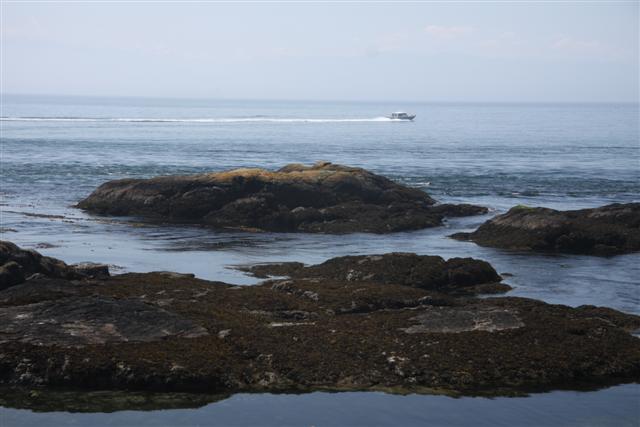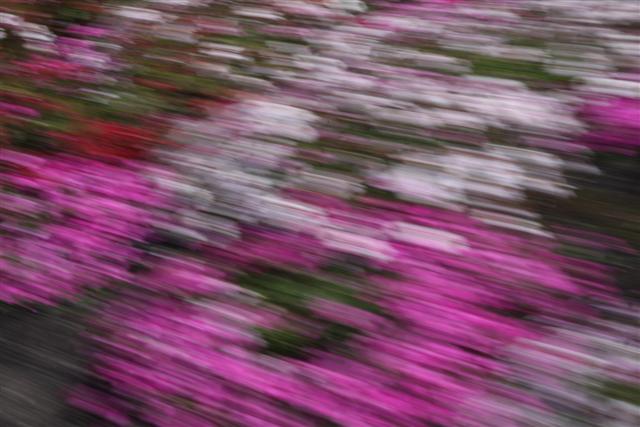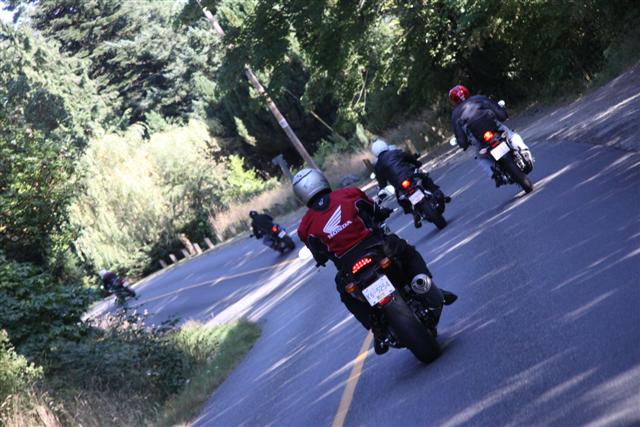 Technorati tags:

Delicious tags:

Folksonomy:These icons link to social bookmarking sites where readers can share web pages.

Posted by Rob Kiser on August 12, 2011 at 11:33 PM
Trackback Pings
TrackBack URL for this entry:>
http://www.peeniewallie.com/mt/mt-tb.cgi/3872
Comments
Can't wait to see the pics! Go Honda! Ha Ha:)
Posted by: Molly on August 13, 2011 at 11:01 AM
Post a comment
-->