« Nutria vs. Muskrat | Main | Mountain Bluebird (Male) »
June 20, 2008
How Gay Can You Get?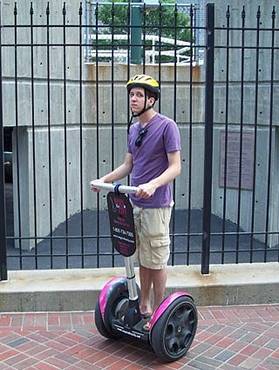 I'm sorry, but this has to be the gayest form of transportation ever invented. A man riding a pink segway with a bicycle helmet on is excruciatingly gay. I'd rather own a fleet of subaru's and priuses than be seen on a pink segway.
Technorati tags:

Delicious tags:

Folksonomy:These icons link to social bookmarking sites where readers can share web pages.

Posted by Rob Kiser on June 20, 2008 at 05:53 PM
Trackback Pings
TrackBack URL for this entry:>
http://www.peeniewallie.com/mt/mt-tb.cgi/1830
Comments
Post a comment