« August 2007 | Main | October 2007 »
September 29, 2007
Free Golf Balls
I have around 150-200 golf balls sitting here in a box that I picked up down near Fox Hollow Golf course in the days when I lived in those parts. If anyone wants them, let me know and you can have them.
Posted by Rob Kiser on September 29, 2007 at 11:52 AM : Comments (4) | Permalink
September 28, 2007
Gore Dodges Repeated Calls to Debate Global Warming
http://www.tcsdaily.com/article.aspx?id=092707B
As over 150 heads of state and government gather at UN headquarters in New York to discuss climate change, former Vice President Al Gore, the most prominent proponent of the theory of the human-induced, catastrophic global warming, continues to refuse repeated challenges to debate the issue.

Czech President Vaclav Klaus, who addressed the General Assembly on climate change September 24, is but the latest global warming skeptic to receive the cold shoulder from Gore. In ads appearing in the Wall Street Journal, New York Times, and Washington Times, Klaus has called on Gore to face him in a one-on-one debate on the proposition: "Global Warming Is Not a Crisis." Earlier in the year, similar challenges to Gore were issued by Dennis Avery, director of the Center for Global Food Issues and senior fellow at the Hudson Institute, and Lord Monckton of Brenchley, a former adviser to British Prime Minister Margaret Thatcher. All calls on the former vice president to face his critics have fallen on deaf ears.
It should come as no surprise to most people that rational scientific debate carries no water with the environmentalists.
Posted by Rob Kiser on September 28, 2007 at 6:44 PM : Comments (1) | Permalink
September 26, 2007
It's Official
As of today, I have decided that I will run pre-run the Baja 1000 in October. 1,300 miles through the Mexican desert on an XR-400. I'm going to try to get it set up for live-tracking via GPS. Also will take a helmet cam for part of the way. Stay tuned.
Posted by Rob Kiser on September 26, 2007 at 8:44 AM : Comments (0) | Permalink
September 25, 2007
Robert McLean Found Dead in Murfreesboro
Breaking news....Robert McLean, the mastermind of a massive ponzi scheme that unraveled on the Cumberland Plateau of Middle Tennessee was found dead yesterday evening of a gunshot wound to the head.

Posted by Rob Kiser on September 25, 2007 at 10:59 AM : Comments (0) | Permalink
September 24, 2007
Riddle of Mysterious Peruvian Meteor Illness Solved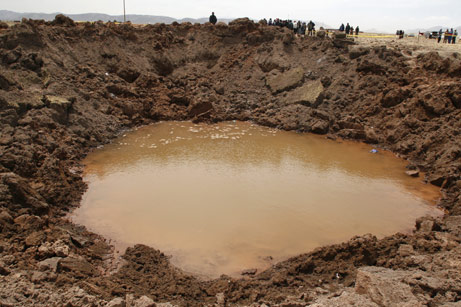 http://news.nationalgeographic.com/news/bigphotos/52624256.html
A photo shows a crater that formed in the southern Peruvian town of Carangas, near the border with Bolivia, on September 16, 2007.

Scientists have now confirmed that the cause was a meteorite crash and that the mysterious illnesses that followed the impact were the result of arsenic fumes released by the blast.
Posted by Rob Kiser on September 24, 2007 at 7:32 PM : Comments (0) | Permalink
Brian at Thunder Valley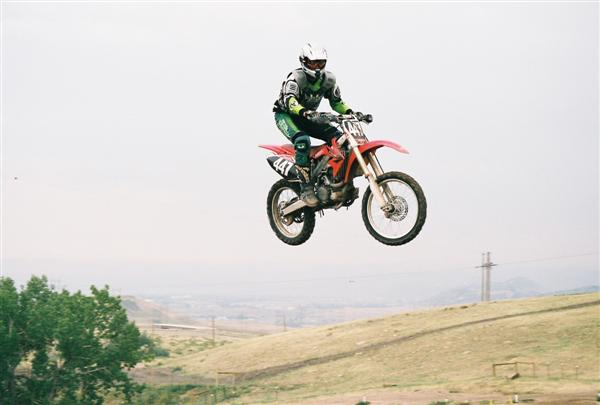 I recently took some shots of Brian practicing for a race down at Thunder Valley in Lakewood. I believe he's riding a Honda CRF 450.
Posted by Rob Kiser on September 24, 2007 at 3:31 PM : Comments (0) | Permalink
A Touching Moment
Posted by Rob Kiser on September 24, 2007 at 12:40 PM : Comments (0) | Permalink
Man drowns in vat of sulfuric acid
http://www.sfgate.com/cgi-bin/article.cgi?file=/baycitynews/archive/2007/09/23/drown23.DTL&tsp=1
REDWOOD CITY -- An 18-year-old man working at a printed circuit boards company in Redwood City died early this morning after he apparently drowned in a vat of sulfuric acid, according to Sgt. Steve Dowden.

The man was one of two working at the Costal Circuits Factory at 1602 Tacoma Way at around 1:45 a.m. when he died, Dowden said.

Officials believe fumes from the various chemicals used at the factory overwhelmed the victim, and he fell forward into a waist-high vat of sulfuric acid and drowned, according to Dowden.
Posted by Rob Kiser on September 24, 2007 at 9:14 AM : Comments (0) | Permalink
September 22, 2007
Pre-run of Baja 1000
I'm going to see about getting in on this Baja 1000 pre-run. My biggest concern is that I won't be able to keep up. But, if they went a reasonable speed, I think it could be a lot of fun.
Posted by Rob Kiser on September 22, 2007 at 9:25 PM : Comments (1) | Permalink
Shorpy
Shorpy is a cool "100 year old photo blog". Has lots of photos from the great depression, etc. Check it out.
Posted by Rob Kiser on September 22, 2007 at 11:28 AM : Comments (0) | Permalink
September 19, 2007
Webster Pass
I'm headed out 285, through Bailey and Grant to Park County Road 60, and up Webster Pass. If I don't post that I'm back by midnight tonight 9/19/07 11:59 p.m. MDT, try me on my cell phone. If I don't answer, get in touch with Park County Search and Rescue and send help. :)
Update: I made it back alive. Ouch. I feel like I could use a new pair of hands.
Trip Odometer: 122 miles
Moving Time: 4 hours 9 minutes
Stopped: 1 hour 30 minutes
Max Speed: 77.6 mph
Moving Avg Speed: 29.3
Overall Avg Speed: 21.4
Total Ascent: 12,790 ft.
Max Elevation: 12,106 ft.
View trip as a Magnalog or with Google Earth.

Posted by Rob Kiser on September 19, 2007 at 3:33 PM : Comments (0) | Permalink
Driving To Cabo
http://www.goin2travel.com/aboutcabo/driving.htm
Map of Baja California

Posted by Rob Kiser on September 19, 2007 at 11:05 AM : Comments (0) | Permalink
September 17, 2007
Bugling Bull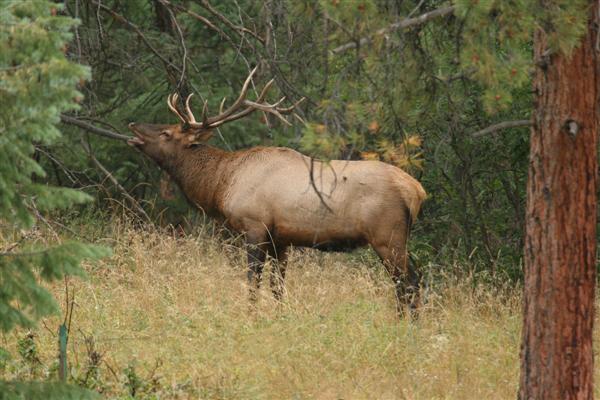 Well, the temperatures are falling in the Rockies. The bull elk have gathered their herds, and the bucks have gathered their does. The bull elk come down from the tops of the mountains, where they dodge the summer heat. They push the bucks down to lower altitudes. At night, it's hard to sleep with all of the bugling. Pretty wild. I saw this guy out back this morning. There was a big one earlier, but I don't know where he went.
Update: I've now added a pretty cool video of the elk. Remember: There's plenty of room for all God's creatures... right next to the mashed potatoes.
Posted by Rob Kiser on September 17, 2007 at 9:45 AM : Comments (2) | Permalink
Come Out, Komrade
New surveillance technology can measure your heartbeat through the walls of your house.

Posted by Rob Kiser on September 17, 2007 at 9:15 AM : Comments (1) | Permalink
September 16, 2007
Happiness is a Warm Electrode
This is pretty wild. They're inserting electrodes into people's brains while they're not only alive, but awake. Then, shocking them with low voltage to cure clinical depression.
In Hire's case, though, the existing technology seems to be working just fine. When I meet with her six months after the surgery, she doesn't look like a person who spent 20 years trapped in a dark mental cave. She's energetic. She shakes my hand firmly and looks me straight in the eye—something she says she simply wouldn't have been able to do before. She laughs often (and my jokes aren't even really funny). She now walks 50 miles a week, talks to her family constantly, chats with strangers at the post office. And her smile is a regular, everyday thing, not a freakish, fleeting appearance in a crowded operating room.
Posted by Rob Kiser on September 16, 2007 at 7:45 PM : Comments (1) | Permalink
September 13, 2007
Storm Mountain
Last night, we did some trail riding up on Storm Mountain outside of Loveland. View it as a Magnalog or in Google Earth.
Posted by Rob Kiser on September 13, 2007 at 7:32 AM : Comments (1) | Permalink
September 11, 2007
9/11 and Bacon
Nothing goes together like 9/11 and bacon. Cook some today and let the world know that the radical islamists haven't won just yet. Or PETA. Or the vegans. Long live bacon. :)
Posted by Rob Kiser on September 11, 2007 at 8:14 PM : Comments (0) | Permalink
September 9, 2007
Help Find Steve Fossett
This is way cool. You can help search for Steve Fossett by reviewing satellite images taken since his disappearance here.
If you're using Google Earth to search for Steve Fossett, launch Google Earth and then open this .kml file. Then, click on "Layers" in Goole Earth and turn everything off (like "terrain", etc.), except for the one that says "Tempory Places - GeoEye-Ikonos_1m". This gives you the latest satellite imagery in Google Earth that was taken after Steve's disappearance.
Interesting objects found in the search for Steve Fossett:
Very bright spot
Plane
Something interesting
Something else interesting

Posted by Rob Kiser on September 9, 2007 at 12:10 PM : Comments (0) | Permalink
September 8, 2007
Police Terrorize Neighborhood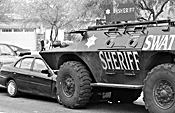 This is unbelievable.
In less than 30 minutes, Arpaio's special forces unleashed an unprecedented wave of violence on this quiet community. Consider this:

• Just after the tear gas canisters were shot, a fire erupted and destroyed a $250,000 home plus all the contents inside. (The home's occupants believe the tear gas canisters caused the fire. Phoenix fire officials say the blaze was probably started by a lighted candle that was knocked onto a bed during the confusion.)

• The armored personnel carrier careened down the street and smashed into a parked car after its brakes failed.

• And in the ultimate display of cruelty, a SWAT team member drove a dog trying to flee the home back into the inferno, where it met an agonizing death.

Deputies then reportedly laughed as the dog's owners came unglued as it perished in the blaze.

"I was crying hysterically," Andrea Barker, one of the dog's owners, tells me. "I was so upset. They [deputies] were laughing at me."
Posted by Rob Kiser on September 8, 2007 at 5:59 PM : Comments (5) | Permalink
Fishing With Bill Dance
Posted by Rob Kiser on September 8, 2007 at 1:46 PM : Comments (1) | Permalink
For The Birds.....(Pixar)
Posted by Rob Kiser on September 8, 2007 at 11:35 AM : Comments (0) | Permalink
September 7, 2007
The Best Pencil Sharpener On Earth
Jennifer needed a new pencil sharpener, so we searched for a little bit and found this gem. The Boston Ranger 55 Wall Mounted Pencil Sharpener.
The Ranger 55 is Boston's finest manual pencil sharpener. Built with strong double-bearing, all-metal construction, this sharpener handles the heaviest workloads.

The new adjustable pencil guide now sharpens a wider selection of pencils. An extra-large hinged swivel receptacle and twin steel cutters with 30 cutting edges makes the Ranger 55 ideal for all heavy-duty use.

Built of steel, and weighing a rugged 1.68 pounds, it's practically indestructible. Wall mount. Made in the USA since 1947.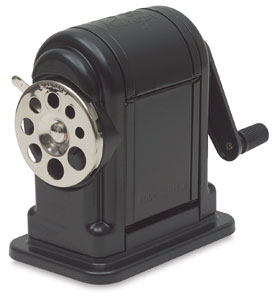 Posted by Rob Kiser on September 7, 2007 at 8:25 AM : Comments (2) | Permalink
September 5, 2007
Run Fred, Run!
It's official. Fred Thompson is running for the presidency of the United States. Run Fred, Run!
Posted by Rob Kiser on September 5, 2007 at 8:15 PM : Comments (0) | Permalink
September 4, 2007
Garmin Sucks!
Good job, Garmin. You people are a bunch of freaking nimrods. I paid close to $500 for a Garmin GPSmap 60CSx. Then, I paid $300 more to get the topo maps and city maps. It has a little memory card inside of it called a Micro SD card. You can get a Micro SD card that holds 8 gig of data. So, I'm thinking I'm in business, right? Wrong!
If you're unlucky enough to find yourself stuck with a Garmin GPS, you've probably already discovered their dirty little secret. Namely, when you save your GPS tracks, Garmin drops all the date/time stamps and truncates the map down to 500 trackpoints. Tada!
They throw away most of your data when they save the tracklog. Idiots! Like...it's a stinking text file, for god's sake. I have billions and billions of bytes of storage space to use for essentially zero cost, and they don't even allow me the option of not wiping out all of my data?
For instance, on Saturday, I rode 220 miles. At the end of the day, I had about 5,567 active waypoints. It shows the track log as 55% full. The entire file takes up a grand total of (wait for it....) 758K. That's three-quarters of a Meg. The Micro SD card holds a total of 128 Megs of data. So, at this rate, I drive 220 miles a day, and save the entire, unabridged track logs for half a year and not run out of space. This, without changing out the Micro SD memory card or buying a larger one. (Did I mention you can get an 8 gig Micro SD memory card)?
But, when I save the track log, the file is truncated to a 500 point track log with no date-time stamps. Granted, it only takes up 50K now instead of 758K, but that's not what I wanted. They threw away 708K worth of relevant, significant data. I have plenty of storage space you idiots! Just save the track log without deleting 93% of my data. Argh!
I'm going to eBay this piece of trash. God I hate Garmin. Good job, morons!
Update:
I called Garmin to ask them for clarification. I was like...'you have to be kidding me. You're not that stupid, are you?'
Well, 'yes' and 'no', as it turns out. After holding for about 20 minutes, I talked to a guy who explained things to me a little better. As it turns out, when you "Save" a tracklog, it isn't saving it to the Micro SD card. It's saving it in internal memory, and it does truncate it down to 500 points and throw away the datetime stamps. This is inexcusable, but they're convinced that it's the right thing to do, and cannot be disuaded on this point.
However, you can change the Garmin GPS unit to save the tracks to the MIcro SD card. The way to do this is to go to Main Menu - Tracks - Setup - Data Card Setup, and check the little "Log Track To Data Card" box. This will log the tracks to the Micro SD card. So, in theory, this is probably the best way to go. My understanding is that the GPS unit can't read the logs on this Micro SD card at all, but it does at least save them for posterity's sake.
Oh, and as for the 8 gig Micro SD cards? Scratch that. The Garmin GPSmap 60CSx will only support up to a 2 gig Micro SD card. (You won't find this in the owners manual, however.)
Then, they clued me into another little gem. They have deliberately hamstrung the Garmin GPmap 60CSx. Although it will support up to 10,000 GPS points, for some reason, they ship it configured to support only 3,000. So, go to Main Menu - Setup - Map, then Map SetUp - Tracks (the little squiggly line) and change "Track Points" to 10,000 instead of 3,000.
Finally, I asked them if it would be possible for me to install the Topo maps on my home server so that it wouldn't forever ask me for the CD's, and they explained how to do the "Alternate Install". Basically, what you do is create a folder like say, "Garmin". Then, copy all of the files from all 3 CD's into this folder(preserving the folder structer of the CD's). Then, run the install from this folder.
I tried this, and it was working about halfway right, so I did a system restore to Monday morning, before I tried the first install, then I re-installed using the "Alternate Install" method, and it worked.
So, I probably won't eBay this miserable thing just yet. That was a close one, Garmin. Reallll close.
Posted by Rob Kiser on September 4, 2007 at 8:59 PM : Comments (12) | Permalink
September 3, 2007
Return From Summit County
I just got back from Summit County tonight. I ended up camping up about 3 miles above Montezuma in Deer Valley. Really a beautiful area and, as usual, I had the valley all to myself. I camped there for 4 days and 3 nights. During this time, I drove roughly 500 miles on my dirt bike. Truly exhilarating, but very tiring as well.
Friday, August 31st - 42 miles
Saturday, September 1st - 220 miles
Sunday, September 2nd - 110 miles
Monday, September 3rd - 94 miles

Posted by Rob Kiser on September 3, 2007 at 11:40 PM : Comments (0) | Permalink
September 1, 2007
Camping in Summit County
I am camping up Deer Creek above Montezume in Summit County. Alive and well. Present and accounted for. Today, I rode over 200 miles on my dirt bike. I'm working on trying to get the .gpx file working properly, but it was a grueling ordeal. Trust me. I went through the following towns: Montezuma, Dillon, Silverthorn, Green Mountain Reservoir, Kremmling, State Bridge, Edwards, Vail, Minturn, Red Cliffe, and Frisco. When I got to Frisco, I stopped and bought me a new self inflating queen sized mattress, as I didn't sleep very well last night.
Posted by Rob Kiser on September 1, 2007 at 7:54 PM : Comments (0) | Permalink